What You Should Know About Strata Cleaning Services in Burnaby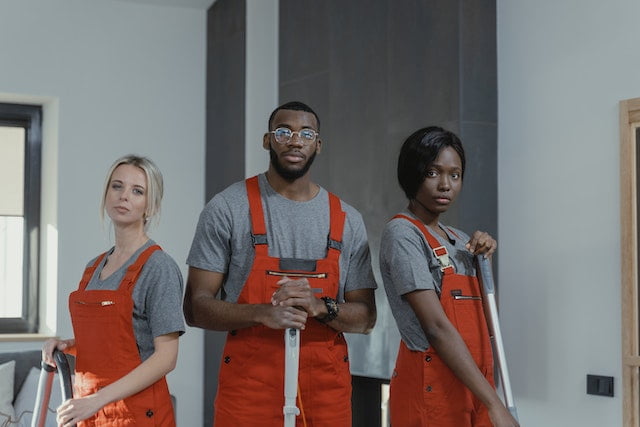 Strata cleaning is an efficient practice for preserving the shared areas of commercial and residential properties divided into individual sections. It is a comprehensive service which focuses on multiple aspects of your property. The end goal is to maintain a high level of cleanliness that meets the highest standards of health safety requirements.
In addition to this physical aspect of strata cleaning services, there is an equally important administrative component. This involves the implementation of policies related to pest control, waste management systems and compliance with fire regulations. Additionally, record-keeping for building inspections should be regularly conducted to ensure that all necessary maintenance is being completed in a timely manner and that any damages or repairs are addressed accordingly.
Why is Strata Cleaning Important for Burnaby?
In Burnaby, strata cleaning is important to both property owners and tenants. Both parties can trust that their building will be always kept in top condition. As a communal space, whether commercial or residential, you need to share the concerns and considerations of all involved. The cleanliness of the building in which everyone resides is an essential factor when it comes to maintaining a sense of contentment and satisfaction among its occupants. A spotless environment will make people feel safe, comfortable, and secure. This leads to improved morale, productivity, and even good general health. To ensure that everyone remains happy with their surroundings, it is important for all areas of the building, from the lobby to the office spaces and staircases, to be kept impeccably neat on a regular basis.
What Your Strata Cleaning Service in Burnaby Covers
Strata cleaning continues to develop and grow with new technologies emerging all the time. As a business proprietor or a property manager heading up a committee, it can be difficult to keep track of all the management, processes, and tasks involved in strata cleaning. Your strata cleaning team should include the following services:
All common area and entrance area carpets should be steam cleaned regularly.
All walkways, steps and elevators should be maintained and fully operational.
Common area restrooms should be kept clean, sanitized, and disinfected.
Proper ground and swimming area maintenance should be continually conducted.
Any common kitchen or outdoor gathering area should receive regular cleaning.
All doors, doorknobs, and windows should be cleaned and sanitized.
Parking area surfaces should be cleaned of all grease or oil.
Removal of trash, floor litter, garbage and liners should be performed.
Dusting, vacuuming, and mopping of hard surface floors should happen regularly.
Strata maintenance services also include polishing all surfaces, removing cobwebs from hard-to-reach places such as ceilings and windows, and dusting furniture and electronic equipment. Make sure your strata team is washing hard surfaces such as walls, baseboards, fixtures, tiles, and grouts, wiping down light switches and switch plates, replacing burnt-out light bulbs, and cleaning all air vents and blinds.
Strata Cleaning Services in Burnaby from Cleaning4U
Every property comes with unique challenges; strata properties are no exception. That's why you need Cleaning4U. In Burnaby, strata properties have a variety of requirements. That is why Cleaning4U is the best choice for all of them.
Our highly skilled, expert professional team has been providing top-notch cleaning services for several years. We have developed an extensive set of skills and knowledge to ensure that the condition of your strata property is always maintained to the highest possible standard. Our staff are meticulous in their work, making sure that all areas of the building are thoroughly cleaned and kept looking great.
Cleaning4U uses only environmentally friendly products and methods to ensure that your strata property is free of harmful chemicals after completing the job. Our customer service and attention to detail mean that Cleaning4U guarantees a hassle-free experience with outstanding results every time. Contact us to learn more about our strata cleaning services in Burnaby!