OUR CLEANING SERVICES
Here are examples of the tasks we perform, plus Cleaning4U means that our service is customized to your needs, every client is unique. Some maid cleaning services that are commonly required:
Vacuuming floors: Regular vacuuming keeps the job of carpet cleaning more of a manageable job and minimizes the dust and dander between cleanings.
Dusting: There's dusting and then there's dusting fragile antiques. We know how to handle precious valuable items. They get dusty too. You can be sure we know how to handle them.
Mopping and scrubbing floors: In addition to sparkling clean, you also may want to include our polishing your floors for a protective finish.
Sinks: Sinks are an area that we pay particular attention to. Many times, sinks require extra effort and attention to detail.
Countertops: With countertops, if it is old and damaged, weekly or bi-weekly cleaning may not be enough. you may need to start fresh and replace what is there. We keep these important spots clean and sanitized.
Windows: We do windows. Clean windows are a must. When they aren't, you notice it, and they can make a difference in the overall look of the room.
RESIDENTIAL AND COMMERCIAL CLEANING SERVICES
BOOK MAID CLEANING SERVICES
You may have some special areas that need our regular attention, and you don't see them listed here. If so, we know that every client is unique and looks forward to adding their unique requirement to our list of services.
Another unique thing about our clients is their schedule. Our team will work with you to develop a routine that meets your schedule. We like to start with a deeper clean just to bring everything up to our high standards of cleanliness and then maintain it on a weekly or bi-weekly basis.
You may prefer only a monthly cleaning or quarterly cleaning. Typically, if you opt for annual cleaning, we usually make that a deep cleaning job. You may prefer to do the regular maintenance work on your own. All of this all starts with you and depends upon your personal preference.
THE CLEANING4U TYPE OF CLIENT
When you choose Cleaning4U, you get a cleaning staff that has the expertise to get the job done right and satisfy even the most particular client. We have built our reputation for being the best maid cleaning service in Vancouver. Because of this, we have gained clientele representing a wide variety of needs:
Apartments
Townhouses and duplexes
Private Residence: Home maid services
Strata
Laneway homes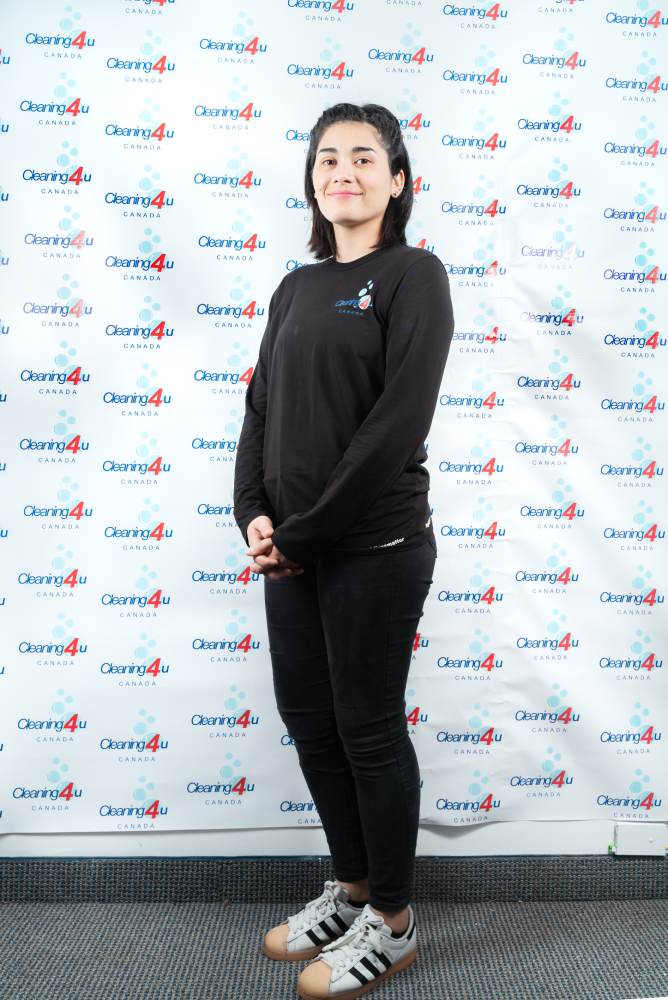 WHY YOU WOULD WANT US TO CLEANING4U
Our expertise and desire to make sure you are satisfied continues to expand our reputation in the greater Vancouver area as cleaning company with the most satisfied clients. We've built our success on a flexible approach. All of our clients are unique, and they all have good reasons for us to listen closely. It turns out, listening closely, diligence and being flexible are two pretty important ways to build a positive reputation. It keeps us working hard and often. Cleaning4U provides professional maid cleaning services in West Vancouver. Contact us for a free quote!
CLEANING SERVICES GREATER VANCOUVER AREA
Other cleaning services may say they are the best, but we like to think that our actions speak for themselves. Get a free quote for maid cleaning services!
1000+
Cleaning Services in the Greater Vancouver Area
4.7/5
Average Review from our awesome customers
What are our clients saying about us:
Great service, the team were very punctual arriving before scheduled time. Very friendly and did an amazing job! Also very accommodating as I forgot to book in for the stairs to be cleaned and Sean was able to fit me in for the same day. I would definitely recommend this company. Very good value as well. I couldnt find a cheaper rate in all of Vancouver for the cleaning service we got done.
I have worked with Sean, the owner, through business before multiple times in the past. I have enjoyed working with him and now recently I used his company to clean the apartment I was leaving. I cannot speak more highly of his service and company. They did a great job and would recommend them to anyone.
We recommend Sean and the Cleaning4u team! We had them come and do a move out clean for us and we are very happy with their service! I found them online from reviews and they fully cleaned our condo, appliances and washed the carpets! It was nice dealing with only one company for that, especially since we were crunched for time and days before our move. Reasonable price and friendly team. We would highly recommend Cleaning4u! Thanks so much guys!
We've been so happy with the quality of all the cleaning4u cleaning crews we've had over the years. We had tried a number of other services in the past but cleaning4u is the most affordable and reliable around. I recommend this company wholeheartedly!
RESIDENTIAL AND COMMERCIAL CLEANING SERVICES