DIFFERENCE BETWEEN DEEP CLEANING AND REGULAR CLEANING4U
REGULAR CLEANING
To keep your house cleaning from getting out of control, some tasks should be performed regularly. These tasks are of course determined by the size, the general characteristics of your home, and your lifestyle. For instance, if you have children or pets, this can add to the list of cleanup chores. From clothes and crumbs to tracks from the outdoors. We suggest that you do a cursory cleaning of your house about once per week.
Contracting this service is typically in the lower in cost-range of the two types of cleaning and entails a service contract with an ongoing schedule. This is a good idea for making sure you maintain a consistently clean space. Regular cleaning involves anything from making the beds, taking out the trash, and general tidying, to sweeping, vacuuming, dusting, and mopping floors.
DEEP CLEANING
Deep cleaning involves addressing all that built-up grime and airing the place out once warmer weather permits. Although it is labour intensive, it doesn't need to be performed more than two to three times a year. Some certain stages or events might call for this level of cleanliness, like moving in or out of space.
Some areas call for the occasional extra attention to clean out the build-up of dirt and grime. You could do this job yourself, but these tasks can be done expertly by the right outsourced cleaning company. They should be fully equipped for this job and prepared for an extensive set of tasks. Cleaning4U keeps the health and well-being of you and your family in mind. This is why Cleaning4U uses only non-toxic and eco-friendly products. A clean and disinfected house does not need to depend on toxic chemicals to do that job.
Deep cleaning includes all those places that regular cleaning misses, like scrubbing off soap scum, tiles and grout, around and beneath appliances, more thorough dusting, shampooing carpets, scrubbing and polishing all hard floors, and wiping down picture or mirror frames.
RESIDENTIAL AND COMMERCIAL CLEANING SERVICES
BOOK APARTMENT CLEANING SERVICES
OUR CLEANING SERVICES
Whether you need to keep up with ongoing maintenance, or it's time for the deep clean, hiring Cleaning4U is the best idea. Either way, you need a conscientious company you can rely on and trust, not only with the job of cleaning but also with your property.
What you can expect from Cleaning4U:
We are efficient. We respect your time and your money. Our service must be convenient, with as little intrusion as possible. We work from a checklist and check it before we leave.
We are reliable. We'll show up promptly, when we say, and do the job we came to do.
We are responsible. We treat your property like our own. We take great care.
We work safely. We are safety conscious, not just in how we clean, but what we use to clean. There are no toxic chemicals. Every solution is eco-friendly.
We are thorough. You will notice great results. What you won't notice are any areas left undone.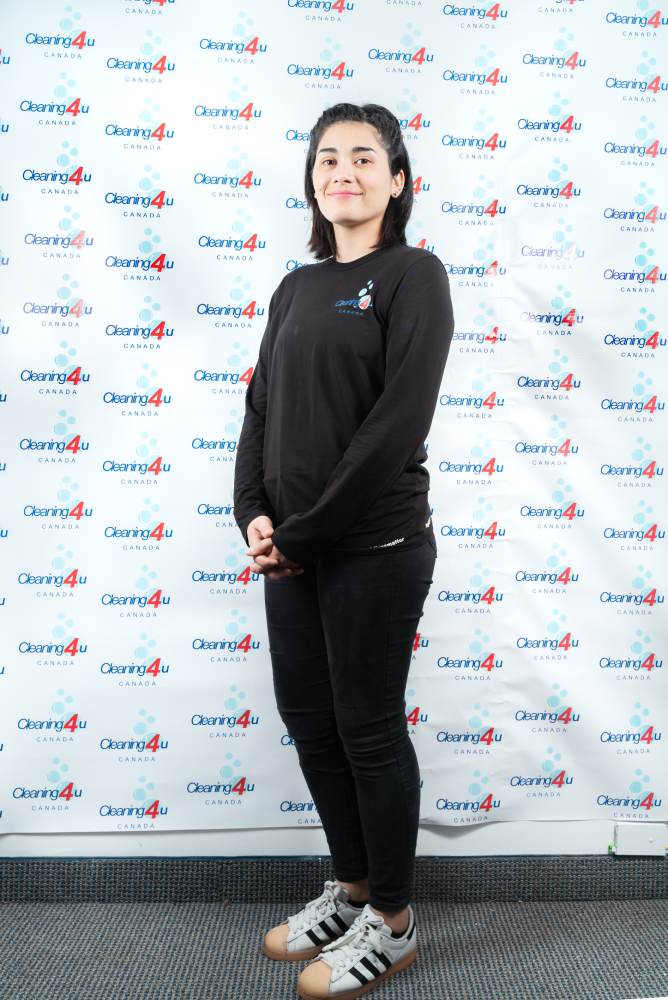 1000+
Cleaning Services in the Greater Vancouver Area
4.7/5
Average Review from our awesome customers
What are our clients saying about us:
Great service, the team were very punctual arriving before scheduled time. Very friendly and did an amazing job! Also very accommodating as I forgot to book in for the stairs to be cleaned and Sean was able to fit me in for the same day. I would definitely recommend this company. Very good value as well. I couldnt find a cheaper rate in all of Vancouver for the cleaning service we got done.
I have worked with Sean, the owner, through business before multiple times in the past. I have enjoyed working with him and now recently I used his company to clean the apartment I was leaving. I cannot speak more highly of his service and company. They did a great job and would recommend them to anyone.
We recommend Sean and the Cleaning4u team! We had them come and do a move out clean for us and we are very happy with their service! I found them online from reviews and they fully cleaned our condo, appliances and washed the carpets! It was nice dealing with only one company for that, especially since we were crunched for time and days before our move. Reasonable price and friendly team. We would highly recommend Cleaning4u! Thanks so much guys!
We've been so happy with the quality of all the cleaning4u cleaning crews we've had over the years. We had tried a number of other services in the past but cleaning4u is the most affordable and reliable around. I recommend this company wholeheartedly!
RESIDENTIAL AND COMMERCIAL CLEANING SERVICES