POST-CONSTRUCTION cleaning
CLEANING AFTER RENOVATION
Cleaning4U is your best choice for tackling a mess like this. The condition of your property after a construction or renovation project is pretty distressing. It can also be dangerous.
We are licensed, bonded, and experienced. We are very familiar with this environment. Interior designers, developers, and builders know us well. They know that we are the right company for the job. Cleaning4U will make every inch of your construction or remodel ready for move-in. We also dispose of all debris from the project, so that what you get is a home ready to accommodate your personal items.
As with all types of cleaning situations, there are some consistent benefits to choosing Cleaning4U. First, we want you to be 100% satisfied and we have a money-back guarantee that supports it. Our team is highly trained and experienced, especially with floor and carpet cleaning. We use only eco-friendly products and cleaning practices, so you needn't worry about a child or pet. We offer affordable, competitive rates.
RESIDENTIAL AND COMMERCIAL CLEANING SERVICES
BOOK POST-CONSTRUCTION CLEANING SERVICES
WE ARE FLEXIBLE AND ABLE TO ADDRESS YOUR SPECIAL NEEDS
Our post-construction cleaning transforms a construction site into your home. Each situation is different, we'll walk through with you, listen to your direction and create a free detailed estimate. Whether your property is residential or commercial, once all the hammering, sawing, and contractor traffic is over, we come in and remove all debris, dirt, and dust. Floors need not only washing but polishing.
We approach post-construction cleaning by starting with a clean-up stage and follow that up with a detailing stage. This is a great way to make sure that we catch everything, whether we are working in a single-family home, commercial property, warehouse, office building, or apartment.
Cleaning4U gives you the peace of mind that comes with knowing that your needs will be met, and your expectations will be exceeded. We want the entire experience to be stress-free for all involved.
POST-CONSTRUCTION CLEANING SERVICES
When there is a large amount to clean, attention to detail is all the more critical. A shortlist of post-construction cleanup services include:
Removal of debris from the area
Floors are cleaned, waxed and buffed.
Tile floors are scrubbed, and stainless-steel doors and walls are polished.
Windows are cleaned, including windowsills, frames, screens and tracks.
Kitchens and bathrooms are fully sanitized and ready for use.
All surfaces are either vacuumed, dusted, scrubbed, or stains are removed.
Removal of dust from all surfaces.
All surfaces are washed.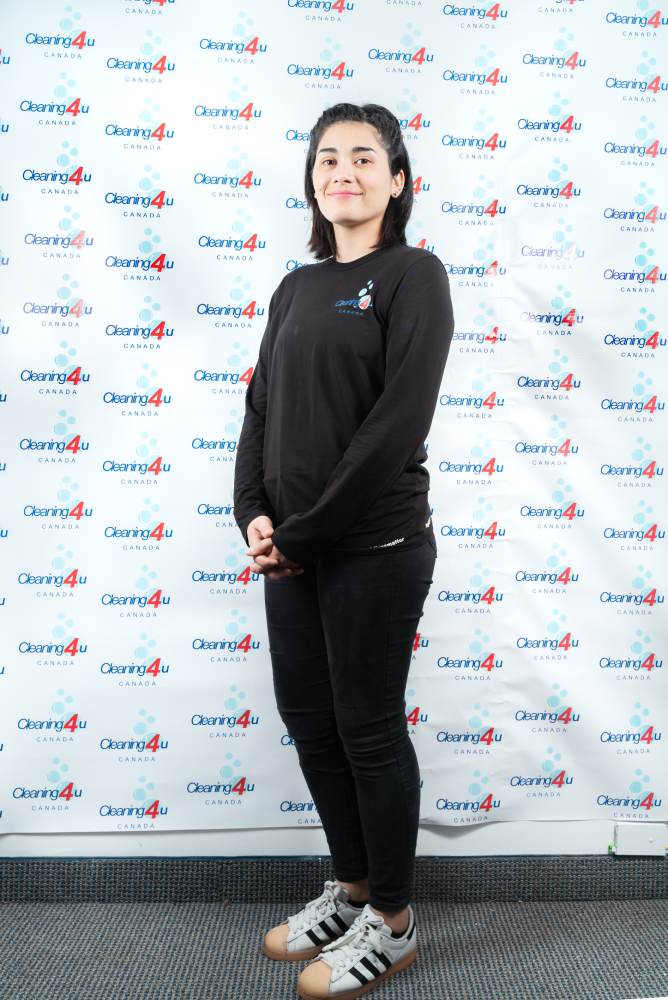 CLEANING SERVICES GREATER VANCOUVER AREA
Richmond, Vancouver, Burnaby, West Vancouver, East Vancouver, and North Vancouver.
We listen to you and accommodate your unique requirements. We can cater to your special needs, working with you to make sure you are satisfied. We also may suggest things that you hadn't considered, since we have a lot of experience and know what to look for.
1000+
Cleaning Services in the Greater Vancouver Area
4.7/5
Average Review from our awesome customers
What are our clients saying about us:
Great service, the team were very punctual arriving before scheduled time. Very friendly and did an amazing job! Also very accommodating as I forgot to book in for the stairs to be cleaned and Sean was able to fit me in for the same day. I would definitely recommend this company. Very good value as well. I couldnt find a cheaper rate in all of Vancouver for the cleaning service we got done.
I have worked with Sean, the owner, through business before multiple times in the past. I have enjoyed working with him and now recently I used his company to clean the apartment I was leaving. I cannot speak more highly of his service and company. They did a great job and would recommend them to anyone.
We recommend Sean and the Cleaning4u team! We had them come and do a move out clean for us and we are very happy with their service! I found them online from reviews and they fully cleaned our condo, appliances and washed the carpets! It was nice dealing with only one company for that, especially since we were crunched for time and days before our move. Reasonable price and friendly team. We would highly recommend Cleaning4u! Thanks so much guys!
We've been so happy with the quality of all the cleaning4u cleaning crews we've had over the years. We had tried a number of other services in the past but cleaning4u is the most affordable and reliable around. I recommend this company wholeheartedly!
RESIDENTIAL AND COMMERCIAL CLEANING SERVICES