Vancouver Area Restaurant Cleaning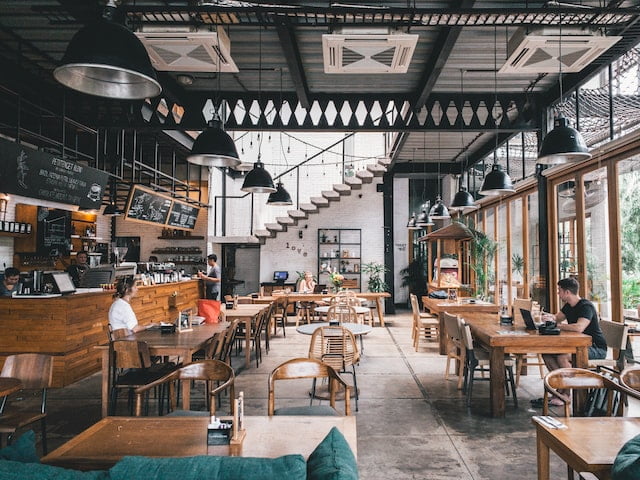 Vancouver Area Restaurant Cleaning
It is essential for restaurants in Vancouver to maintain a high standard of cleanliness in order to ensure food safety and minimize the risk of foodborne illnesses. This level of cleanliness not only adheres to federal and provincial food safety laws but also aids in customer satisfaction; customers are more likely to return when they perceive that the restaurant is clean, thus leading to increased revenue and success.
Cleaning, sanitizing, and disinfecting are essential components of any food service operation to protect against cross-contamination, the spread of bacteria and viruses, and other hazardous health risks. Unfortunately, when you have a lot of equipment and surfaces to keep clean in your restaurant, it can be difficult to remember exactly what needs to be done on a regular basis to maintain proper hygiene.
What is Expected
Running a food business is a big endeavour, with many important tasks to do and regulations to follow. Having a clean and safe business is the top priority. Breaking down the cleaning tasks into daily, weekly, and monthly lists make them easy to implement and keep on top of. By using a restaurant cleaning checklist for both the kitchen and front-of-house, restaurant owners and managers can ensure they run a hygienic and safety-compliant business.
Cleaning is a vital part of food services, as it involves the removal of physical dirt, soil, chemical residues and allergens from equipment, utensils, and work surfaces.
Manual cleaning is the most common method and involves using a sink or bucket with detergent and water. This process helps to rid all contact surfaces of dirt, grime and other visible contaminants that may harbour microorganisms and other germs.
Sanitizing removes harmful pathogens from those same surfaces. Sanitizing helps to further decrease microbial activity on contact surfaces by eliminating bacteria, fungi and viruses that can potentially cause food-borne illnesses.
What You Need to Know
A restaurant is a business that needs daily cleaning. Each day all surfaces should get attention, walls, counters, carpets, hard floors, door handles and railings, elevator buttons, dining tables, seats and benches, a thorough restroom cleaning, the condiments, machine wash all napkins, tablecloths, and aprons, empty and sanitize garbage cans, clean and sanitize credit card machines, and clean and sanitize the menus.
Every week clean the light fixtures and all the walls. Every month dust wall hangings or art and also clean the walls.
Cleaning the back-of-house area regularly and with care is essential to maintaining a safe, hygienic environment for food preparation and storage. It is critical to clean this area meticulously to prevent cross-contamination, which can lead to the spread of harmful bacteria. To do this effectively, it is important to use appropriate cleaning materials such as dish soap, degreaser, and sanitizer designed to combat germs and bacteria. By adhering to these practices consistently, employers can ensure that their back-of-house area is always clean and well-maintained for optimal hygiene levels.
Cleaning4U can Cover All these Needs and More
Contact Clean4U for an unparalleled restaurant cleaning service in the Vancouver area. At Cleaning4U, we know that restaurant cleaning is a big job. It is easy to miss something, so we refer to a checklist during our cleaning and at the end. We strive hard every day to provide our clients with exceptional service. So, if you're looking for an experienced team of cleaners who know the territory and how to get the job done right– Contact Cleaning4U.