Janitorial Cleaning in Burnaby: What should be included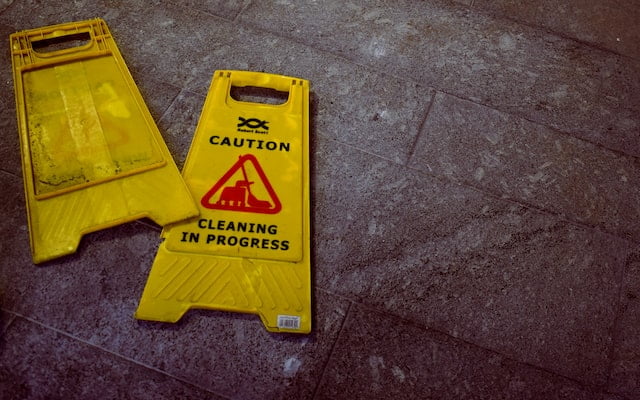 What to Look for in a Burnaby Janitorial Services
Keeping the space, you spend most of your time in clean is a good idea. This makes a good janitorial service an important part of your team. Safety, employee retention, and clients that are confident in your ability to perform in an orderly fashion are all at stake.
That's where we come in. Your unique needs determine our service to you. As our name states, we clean for you. There are care tasks associated with janitorial services that we provide, but every business also has its own unique requirements. We listen for them.
Janitorial Services Compared to Commercial Office Cleaning
There is commercial office cleaning, and then there's janitorial service. Both types of services are centred on maintaining a clean and orderly workplace, but there is a difference.
Commercial cleaning requires deep cleaning and is typically only conducted quarterly, biannually, or annually. This is a whole other level of cleaning, requiring special equipment and more extensive cleaning.
Janitorial services are a regular and nominal set of cleaning tasks geared toward the daily maintenance of a small to medium-sized office. This might include vacuuming regularly as part of a daily maintenance checklist, as opposed to occasional deeper cleaning. Commercial janitorial service will also include dusting, trash removal, green cleaning, deodorizing, disinfecting, and sanitizing, including restrooms and kitchens.
Commercial janitorial services differ from home janitorial services in that they are performed by professionals trained for specialty tasks such as electronic disinfection.
What You Should Look For
Reliability is key to finding the right janitorial service. Make sure there is clear communication and your service is properly insured for damage. If a problem arises, you want to be able to trust them, hear about it right away, and not find out later that you were liable.
The right janitorial service positively impacts your employees' productivity and satisfaction, improving your bottom line, and making a good impression on your customers, vendors, and visitors. It's a big part of your reputation.
The right janitorial service should be someone you can trust. Trust Cleaning4U.
Do You Need a Janitorial Service?
Hiring a professional janitorial service instead of asking your employees to tidy up means that your staff can stay focused on their job. An experienced janitorial team will clean and sanitize surfaces, hardware, and offices to ensure the safety of everyone in the facility. This should be done on a regular basis to prevent the spread of germs, bacteria, and other potentially harmful substances.
During cold and flu season, in heavy traffic areas, in addition to regular cleaning, you should also consider using a HEPA filter air purifier for extra protection against airborne germs.
No Need for Concern When Cleaning4U is On the Job
Contact Clean4U for a fast, reliable, thorough janitorial cleaning service experience in Burnaby. Our janitorial cleaning services are designed to provide excellent results by employing advanced techniques and materials tailored to meet your unique needs. Our staff is highly trained and has considerable expertise in providing superior cleanliness and exceptional customer service. We take pride in our attention to detail and use only the most effective eco-friendly products and equipment.