How Often Do You Need to Disinfect Your Business?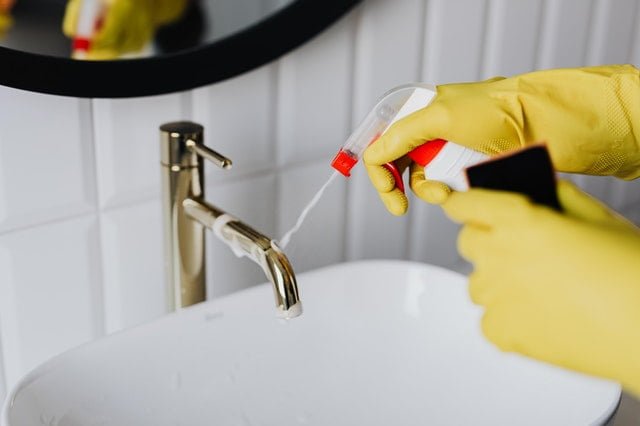 That depends. Several factors determine the answer to this question, and there is no single answer that fits all types of businesses. For Restaurant, retail, or gym disinfecting, you are dealing with many people without knowing the details of each person's status. You are also dealing with an environment that provides many more opportunities for a virus to spread. So, you will probably need a more frequent professional disinfecting service than if you needed an office disinfecting, especially one that keeps close tabs on everyone's status.
Disinfecting your business doesn't need to be intrusive and disruptive. Creating a plan for dealing with an infection scenario and then reopening, remaining flexible, and reassessing, are all good ways to keep you, your employees, and your customers safe.
Even if you are not cleaning and disinfecting a medical facility, the safest and most assured way to protect everyone is to schedule a regular professional disinfecting service. Information and protocols continue to change, so setting up a disinfecting and sanitizing schedule is still very important.
Guidelines from the Government
If you follow the Government of Canada COVID-19 guidance documents (https://www.canada.ca/en/public-health/services/diseases/2019-novel-coronavirus-infection/guidance-documents.html), you may find it to be informative and instructive.
There are tools for non-healthcare settings. These measures are common sense, community-based ways to reduce the spread of COVID-19 in Canada, based on the best available scientific evidence.
Although provinces and territories are beginning to reopen and lifting some public health measures in certain areas and circumstances, you should learn what you can do as a business owner to reduce the chance of spreading COVID-19 in your community. Again, it depends on your workplace and in which province or territory you are located. In general:
Workplace employees should make safe choices such as staying home when sick, complying with office hygiene and etiquette rules, disinfecting your workspace, wearing protective equipment as required, maintaining physical distance, and participating in-office testing and screening.
Workplace employers can reduce COVID-19 risk by communicating openly about the effect of COVID-19 and its impact, have a positive effect on employee health and well-being, implement a screening and testing program in the workplace, have an occupational health committee consider the risks, provide PPE equipment, and train employees in proper use. It is also advisable to work with maintenance professionals to address air filtration, make sure HVAC systems are operating and suitable for your setting and occupants.
Learn more at https://www.canada.ca/en/public-health/services/diseases/2019-novel-coronavirus-infection/prevention-risks/guidance-workplaces-covid-19.html
Be prepared to change your protocol and adopt several safety measures at once, particularly the requirements of your local public health authority.
With Cleaning4U, our cleaning solution is recognized and registered on the Canada & US EPA for use to eliminate the COVID19 virus.
The Public Health Agency of Canada provides updates and recommendations for the COVID-19 virus. The World Health Organization has stated that disinfection practices are important to reduce the potential for COVID-19 virus contamination in non-healthcare settings, such as in the home, office, schools, gyms, publicly accessible buildings, faith-based community centres, markets, transportation and business settings or restaurants.
Contact Cleaning4U Services
With Cleaning4U, you get an all-in-one service. We'll give you a disinfecting, sanitizing, and cleaning process as part of our regular commercial janitorial service­– all this as you keep your business fully operating because our service is conducted when it is convenient for you. Also, your space is instantly sanitized; it lasts, is safe and effective on all surfaces, and is completely undetectable and odourless.