Are You Cleaning Your Carpet Often Enough?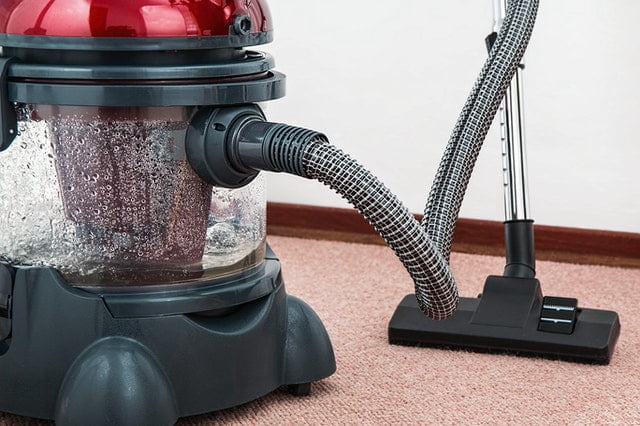 We definitely know carpets. They can accumulate all kinds of dirt and germs, from wherever it is that you have been. There are several things to consider, depending on your lifestyle, to keep your family safe, either through direct contact, or simply breathing. Another consideration is the life of your carpet. Replacing a wall-to-wall carpet isn't cheap. Grinding in gritty dirt with daily foot traffic can shorten the life of your carpet.
It is officially recommended that you have your carpet professionally deep-cleaned every 12 to 18 months. This time frame depends, of course, upon factors that are unique to your circumstance. You may have kids tracking in the outdoors or coming home from school. Or you may feel the need to keep it extra clean for your crawling infant. We have compiled some questions that can help you address these issues.
Carpet Cleaning Q & A
How often and thoroughly do you vacuum?
Your carpet will last longer if you vacuum at least once a week. This pulls out some of the gritty dirt that would otherwise settle in more deeply and begin wearing away the fibres. Although vacuuming once a week may allow you to extend the time between professional cleaning, you will ultimately need a professional for carpet cleaning to pull out the deeper dust and dirt.
Do you have pets?
Are your pets allowed on the carpet? Pets do cause a mess, even the well-trained ones. These living, breathing babies not only track dirt and mud in, but they also occasionally have and cause accidents, from urine or feces and vomit to spills. These occasional accidents don't just require stain removal, they also smell, particularly to visitors. There are cleaning solutions that can treat these pet biohazards.
Are shoes worn indoors?
The dirt and grit from the outdoors, or any public place, are tracked in on shoes. This activity wears down carpet fibres prematurely. With a house constantly full of people, it may not take long for permanent damage to be done in the form of wear patterns.
Is there anyone in your household with allergies?
Airborne particles are initially filtered into your carpet. But eventually, if they aren't removed, they can build up and become airborne again if disturbed in any way, like walking. A thorough professional cleaning will remove allergens so you can breathe easier. For a person suffering from allergies, deep cleanings are required more often.
Are there any warranty guidelines or schedules?
To maintain a warranty, a manufacturer may require a certain cleaning schedule. Commonly these warranties state that you should have your carpet cleaned once or twice a year for it to remain in effect. You may need to save your carpet cleaning receipts in case of a warranty issue.
Are there children in your home?
Kids can be a constant challenge. With all the thrills, spills, and tracks, it's tough to keep a carpet clean. Young ones do spend a lot of time on a carpet, so you want them protected, and keep the carpet clean. An eco-friendly, non-toxic cleaning does both.
Does carpet colour matter?
Yes. If your carpet has a lighter colour is will be more difficult to keep clean looking than a darker colour, and so needs to be cleaned more frequently. Lighter colours do allow you to see the dirt, to do something about it, dirt that you can see rather than dirt that you can't see.
We like to think that carpets are our specialty. Our cleaning staff always come prepared with shoe covers and an eco-friendly approach to cleaning your carpet, with no toxic chemicals. So, there is no need to be concerned about children or pets.