Why Deep Cleaning your Bathroom is so Important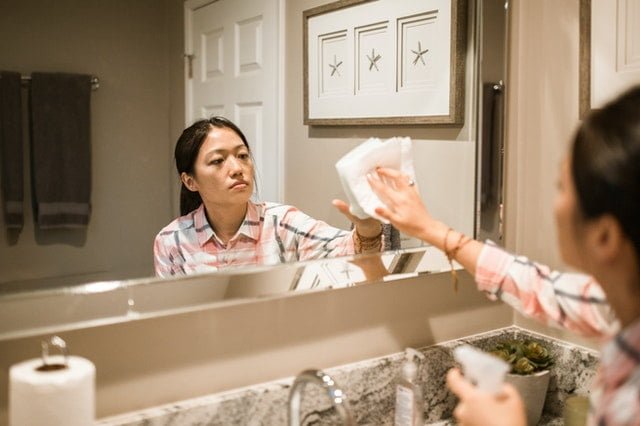 Home cleaning and apartment cleaning may seem like a chore to some – and deep cleaning certainly can be a lot of work – but the benefits of keeping a tidy living space far outweigh the amount of work it takes to keep your house clean. Of all the chores that go into maintaining a clean home, bathroom cleaning is probably the one that excites people the least. Unfortunately, bathroom cleaning is also one of the most critical chores when it comes to maintaining a healthy environment and keeping your home presentable. Read on to find out why deep cleaning your bathroom is so important!
Promote Health
Bathrooms see a lot of use and harbour a lot of moisture. These things combined make them one of the best incubators for germs and bacteria in your entire home. As such, bathroom cleaning should be done frequently to promote a healthy environment in your home. Much of the bacteria that grows in bathrooms can cause nasty stomach illnesses, and these germs can easily spread elsewhere in your home if you do not keep your washroom tidy. Further, because of all the moisture in a bathroom, it doesn't take much for mould to develop. This mould, in turn, can cause serious respiratory problems and damage to your home.
Stop Odors at the Source
It should go without saying that the bathroom can also be the source of some of your home's foulest odours, but that doesn't have to be the case! Proper home cleaning should always include your bathroom, and if you do this with the relative frequency you can stay on top of any weird smells from building up and bleeding into the rest of your home. Your floors, toilet, vanity, and any rugs can all trap stink, and regular home and apartment cleaning can help you stay in front of these smells.
Keep your Home Presentable for Visitors or Potential Buyers
The cleanliness of your apartment communicates a lot to visitors, and at the forefront of this is the cleanliness of your bathroom. While deep cleaning may be a chore, it is critical when trying to keep your home presentable. By neglecting your bathroom, you can also unintentionally be causing damage that could detract potential buyers. Water damage and mould can go from small problems to major issues rather quickly, and maintaining a clean bathroom is a great way to stay ahead of this. The good news is that by keeping a frequent cleaning schedule, your deep cleaning tasks will be that much easier.
It takes a special person to truly enjoy home cleaning and apartment cleaning, and if that's not you have no fear. Cleaning4U is here to handle all of your home cleaning needs – from regularly scheduled appointments to the oft-dreaded deep bathroom cleaning. No matter your needs, the experts at Cleaning4U have you covered. We love nothing more than helping our clients keep their homes as clean as the day they moved in!