Prepare for a House Cleaning Service in Richmond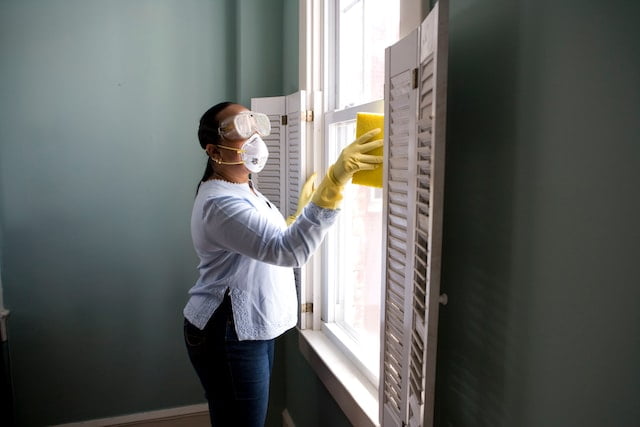 Prepare for a House Cleaning Service in Richmond
There are several reasons for delegating your home cleaning service to a professional, especially if this is your first time. What do you need to know about preparing for professional house cleaners? Not much; the professionals have this down. Removing clutter is a good idea, as it might make things go a bit faster. If your dishes, magazines, books, clothes, and toys are picked up, this will make cleaning surfaces easier and faster. Also, you might consider readying the beds by removing linens and laying out fresh ones.
Cleaning4U are just the professionals for the job in Richmond. Your home is unique, and our service is geared toward your specific requirements.
Good Ideas for Preparation
Preparing for a house cleaner visit is pretty simple. By following a few simple steps, you can ensure that your home is ready for the cleaner and that you get the best possible outcome out of the experience.
Do a Little Research: Doing research before a cleaning service comes to your home is essential to ensure a hassle-free experience. Research can help you avoid surprises or misunderstandings, which can occur when you don't know what to expect from the cleaning service. Do a little homework, and read the reviews. There is nothing better than learning from the experience of those who have already used the service. Find out what services they include or if they are insured.
Declutter: The professional house cleaning service is not there to organize your belongings. So, it is a good idea to clear away all the loose change, papers and junk mail, and any toys lying about. This gives your house cleaner the ability to focus on their job.
Do the Dishes: Your food messes and dishes are normally not part of the house cleaning job. It also makes it easier for them to clean your sink and faucet. It is also a good motivation to get dishwashing out of the way.
Special Requests: We are Cleaning4U. We'll walk through it with you so we are sure to know what you need specifically. So, think about these special issues ahead of time. Write down anything you'll want to remember to bring up. Make sure we are clear on what you want us to include.
Fragile Items: It is always a good idea to identify and secure fragile items ahead of time. Accidents can happen, no matter how careful the cleaning is. If you want something special to be cleaned, call that out too.
Secure Your Pets: When it comes to house cleaning and pets, it is best that they are heard and not seen. So, ensure they are in a place that keeps them away from the cleaners. Even if your pets are well-intending and well-behaved, they might get in the way during the house cleaning. Also, you never know if the cleaner might have an allergy to them, so it is best to be considerate.
Etiquette: To be sure you know what that is, look it up beforehand. Cleaning4U is always professional, easy to be around, and efficient, but it's a good idea to make all your questions and concerns known ahead of time; we'll make sure you're comfortable.
This is your special space; you're looking for special service. You are careful to ensure the health and safety of you and your family; we use only eco-friendly products and methods to keep it that way.
Cleaning4U is Your Best Option for Richmond
Contact Cleaning4U for cleaning services in Richmond. At Cleaning4U, we know this is your space, and you have special cleaning requirements. Satisfying them is what we're known for. We are thorough, efficient, and convenient, providing exceptional service to our clients. So, if you're looking for an experienced team of professional house cleaners in Richmond, Contact Cleaning4U.