Moving In? Moving Out? Get a Professional Clean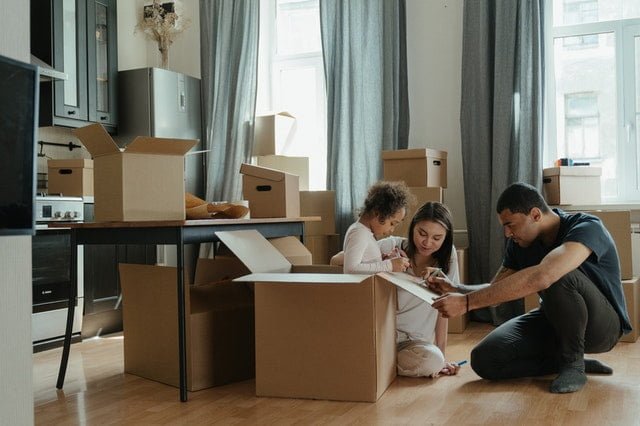 The Advantages of Hiring a Professional
When you are in the middle of moving, cleaning may not be at the top of your list. You are either selling your home and moving into another one, or you need a tenancy cleaning service to make sure you qualify for getting your deposit back, in which case a commercial cleaning company like Cleaning4U knows what is required. Either way, move-out and move-in cleaning are essential.
There is a lot to think about when you're moving, and there's a lot of work ahead of you. Adding cleaning to the list makes it nearly overwhelming. Cleaning4U can take care of the move-out or move-in cleaning and lighten your load.
You've heard it before, but it's true, "time is precious." Moving is time-consuming enough with all the landlords or realtors, the packing, the organizing, and hauling. If you hire professionals to do the cleaning, it not only saves you time but also assures that the job is done completely and correctly. Professional cleaners know what to look for. Landlords can be picky, and they want to retain your deposit money if possible. You also want to make sure you get a good reference for the next time you rent.
This process is not an "everyday" cleaning job, especially once you remove furniture. That's when you get the best idea of what actually needs cleaning, like that neglected grout, baseboards, cupboards, under and behind appliances, refrigerators, or windowsills and blinds.
If you are preparing to sell your home, a good professional cleaner, compared to a poor one, or your own efforts, can make the difference between a speedy sale, or a home that stays on the market too long. In fact, there are commercial cleaning companies that specialize in real estate cleaning. Cleaning4U works with the real estate industry, so we know how to make things perfect and what to look for.
Other Things to Consider
Move-in Cleaning: Normally you might consider what you are leaving to either the next owners or the landlord, but have you thought about having the place you're moving to cleaned? You can't count on others to afford you the same courtesy you afford, so consider move-in cleaning. This is a great way to start fresh.
Start Sooner: It is a good idea to book your cleaning sooner rather than at the last minute. A little planning can save a lot of stress.
Empty the space, then Clean: Move your stuff out first. That way cleaners can focus on everything that will impact those that come after you. Cleaning an empty space is a lot smoother and faster. If you're still moving after the cleaners are gone, you could be bringing in more dirt
Cleaning4U is Your Best Source
When it comes to move-in or move-out cleaning services, Cleaning4U is your best choice in the greater Vancouver area. Our experience with real estate clients translates well to either an easy departure or welcoming arrival. Contact Cleaning4U when you need to start fresh.