Ways to Keep Your Gym or Fitness Center Sanitized and Disinfected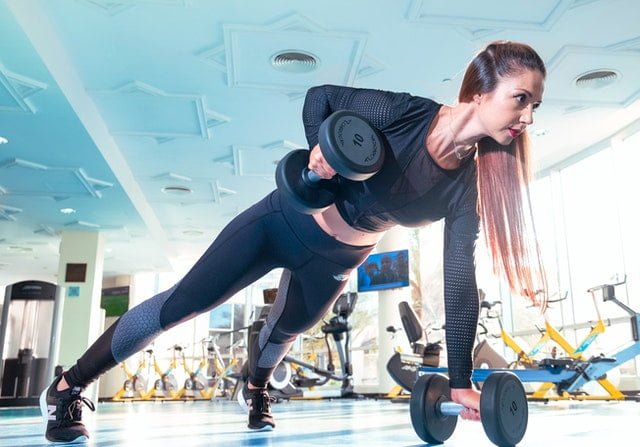 How clean is your gym or fitness center? It may be a breeding ground for germs and bacteria. The COVID virus is still with us and will continue to be, especially in a place where hard breathing, coughing, and sneezing are common. It has never been more important to review your cleaning procedures, protect client health, and take extra measures to mitigate spread.
Have you structured a way to disinfect surfaces that come in constant contact with your members? 80% of germs are spread through contact with surfaces in bathrooms, locker rooms, water fountains, or fitness equipment. Hire the right team of experts to keep your gym disinfected without subjecting members of your gym to harsh, toxic chemicals.
The Disinfecting Checklist
There are some extra measures you can take that help to minimize risk.
Client or member considerations:
These are easy rules to follow and show respect for fellow members. Simply: cover, wipe, and wash.
Cover the equipment with a towel when using it. Create a barrier between you and the surface.
Wipe the surface, especially the sweaty areas, with a disinfectant cloth after use for the next person.
Wash your hands after your workout. This is critical to prevent spread.
Gym or fitness center owner and staff considerations:
Priority one should always be to protect the health of your members. You can ensure a clean and safe experience by using three simple measures: train, clean, and document.
Training your employees in personal hygiene, includes hand washing, disinfection practices, and personal protection equipment.
Cleaning is everyone's responsibility, but particularly your staff's. All Safety Data Sheets and proper cleaning procedures should be clearly stated and easily accessible.
Documentation is also important. Keeping a record helps staff members keep track of what has and has not been done daily. When your fitness center gets busy, a daily checklist is helpful.
The Basics of Gym Cleaning
Hiring trained professionals to clean a public space like a gym is simply better for everyone involved. To your members, noticing your commitment keeps them coming back. To your staff, their job description probably did not include cleaning, in addition to training and assisting members. A healthy environment requires daily disinfecting. Here are the basics:
Restrooms/washrooms:
These rooms get frequent use throughout the day and are the most difficult to keep disinfected. Of all the areas in your facility, they require professionals to clean the saunas, lockers, floors, showers, toilets, and urinals.
Eliminating odours:
When you consider all the sweaty bodies in an enclosed area and the fact that you are around it all day, you may not realize how offensive it can be to those first entering your facility. Target these odours at the source. Carpets need vacuuming daily and steam cleaning every few months, lockers need cleaning with disinfectants, and all machines and their accessories need a thorough cleaning.
Use healthy non-toxic cleaners:
Wipe down the equipment several times a day but use only non-toxic products. Regular disinfection is a great measure and can be done without subjecting your members to harmful toxins.
Hand sanitation:
Install hand sanitizing stations. Sterilizing tissues and towels can be placed throughout your workout area. Also, make it part of your protocol to encourage their usage before and after occupying the equipment.
Contact Cleaning4U the commercial cleaning company in Vancouver, it will send a good message to your members and staff.
Cleaning4U wants to be your outsourced commercial cleaning service. We'll take care of everything; we know this territory. This is a vital job that we take seriously. Our experience is matched by our reliability and our commitment to you.