The Difference Between Housekeeping and Deep Cleaning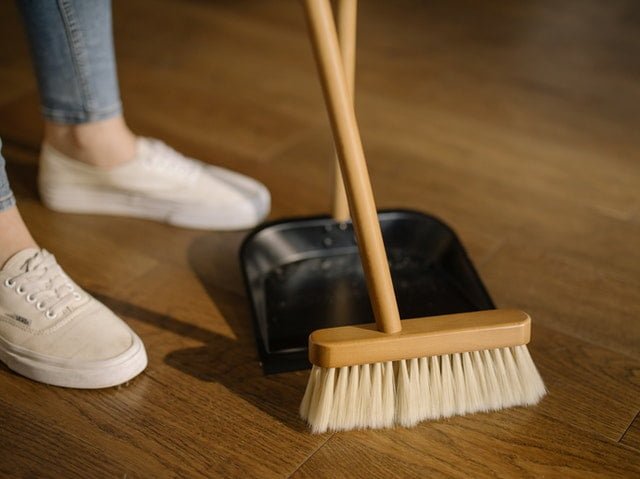 Housekeeping and home cleaning (or deep cleaning) are two very different things. There are certainly merits to both keeping things organized and tidy and doing a thorough cleaning. It is important to know the difference so that you know what to expect from both services.
Housekeeping Services
A housekeeper is typically someone who keeps the house, replacing those tasks sometimes performed by the owners. This level of service requires that the house be picked up and orderly. A housekeeper is someone who spends long periods of time in the home, sometimes even living in the same house. This may be true for someone performing as a caregiver, or someone who prepares meals, or does any job that would sometimes be performed by a "stay at home spouse."
The duties of a housekeeper are also frequently much more diverse than a house cleaner. Housekeeping duties may include:
Odd Jobs: Various odd jobs need regular doing, like scooping litter boxes, replacing light bulbs, preparing meals, or doing the dishes.
Housekeeping: Keeping house many times includes light cleaning like dusting, sweeping, vacuuming, or mopping floors, washing, drying, and ironing clothes, making beds, and changing linens, garbage and recycling, running errands like shopping, replenishing personal products like toilet paper, or other light duties as requested.
House Cleaning or Deep Cleaning Services
House cleaning or deeper cleaning duties are performed by individuals or a team that are regularly scheduled to thoroughly clean your residence and bring their own supplies. These house cleaners may be either independent or employed by a house cleaning company. This thorough cleaning and disinfecting job should be one that keeps the health and well-being of the residents in mind. This is why Cleaning4U uses only non-toxic and eco-friendly products. A clean and disinfected house does not need to depend on toxic chemicals to do that job.
The duties of a house cleaner or deep cleaner are much more focused on cleaning and disinfecting than a housekeeper. They include:
Surfaces: All appliances, floors (mopping or vacuuming), sinks, and countertops, should be cleaned and disinfected.
Kitchens: Scrubbing and sanitizing a kitchen includes all handles, outlets, cabinets, stoves, refrigerators, and sinks, etc.
Bathrooms: A thorough scrubbing from top to bottom includes toilets, tubs, showers, sinks, drains, floors, and fittings.
Dusting: Thorough dusting of all picture frames, mirror frames, light fixtures, doors, trim, baseboards, and anything else specified.
Furniture: Both Upholstery, and tables and chairs are wiped down, disinfected and deodorized.
Windows: Yes, windows too.
If you are looking for a top to bottom, thorough cleaning and disinfecting of your home, you should bring in a team like Cleaning4U. We keep your health in the front of our minds.
Cleaning4U is Your Best Source
Neither of these services should be considered a maid service. These are both professional-level services and as such, should deliver professional-level knowledge, performance, and results. Contact Cleaning4U to find out more and discuss the requirements of your home.