Cleaning Tips for Busy Moms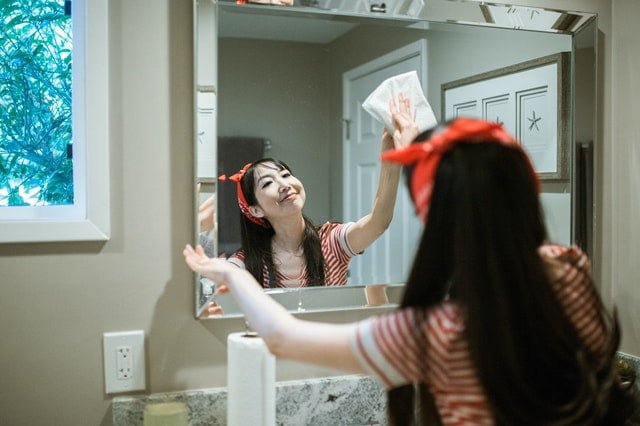 If you're a mom, there's a really good chance that you are busy and place a high value on efficiency. Every minute of every day is filled with tasks to perform. It is difficult to add cleaning to the mix. We'd like to provide some great tips that may make it easier for you to fit it in.
It's good to have a system. Our tips break down cleaning into room-by-room tasks. This way, you can check those rooms off your list instead of having to come back to them.
Take It a Room at a Time
Each room has a different set of priorities. We identify important tasks for each area of your house. There's tidying up and then there's cleaning. Sometimes just taking the time to pick up and put away makes a big difference.
Bedrooms:
There are some quick cursory things you can do to keep things looking tidy and neat. Just making the bed makes a big difference. Placing toys and clothing that have been scattered about into a laundry basket and placing them in a closet is a quick way to get the chaos and clutter out of sight until the time comes for more organized storage.
Kitchen:
The kitchen sink can be used for more than rinsing things off, it can be used for soaking dishes while you wipe down surfaces. Once the dishes have soaked, they are easier to wipe and load in the dishwasher. A good way to keep a kitchen clean is regularity. A daily wipe down saves you from cleaning a big build-up. This is a room of activity and foodstuffs, which can develop rather quickly.
Bathrooms:
You can keep a clean bathroom lasting longer if you regularly wipe down sinks, counters, toilets, and mirrors. These are critical surfaces and need frequent attention. Depending on the daily traffic you may also need to give the tub or shower a once over, but this room will ultimately need a deep cleaning. Regular attention can make the job more manageable.
Living Room:
For a quick freshener, start by dusting the hard surfaces. Use a microfiber cloth for the most effective result. I lint brush works well to pick up pet hair on upholstery, then give the carpet or rug a quick going over with the vacuum.
Entranceways:
This is where the outside meets the inside. There will be discarded shoes and possibly other outdoor apparel along with dirt or mud. Transfer shoes and other outdoor apparel in the garage and use an all-purpose cleaner and a paper towel for spot cleaning. No need for mopping every time.
The Home Office:
Home offices can get cluttered with papers, power cords, and folders pretty quickly. You don't always have time to do full-on filing. A bag, box, or drawer can get this clutter out of sight until you have time to file. If you can dust and quickly vacuum, you can transform an eyesore into a well-ordered place to get stuff done.
Laundry Room:
Use your laundry basket to get dirty clothes up off the floor. You may even rid the room of unpleasant odours by temporarily placing the clothes in the garage. A paper towel and all-purpose cleaner can get the washer and dryer appliances cleaned off, and a quick vacuuming can pick up lint and other materials deposited from your dryer.
When it Comes to the Monthly Deep Clean, Contact Cleaning4U
Sometimes super busy moms should just contact Cleaning4U. It's a good chance to start a relationship. You can also find out more about cleaning with eco-friendly, non-toxic cleaning products to keep your family safe.