The Best Post Construction Cleaning Services in Burnaby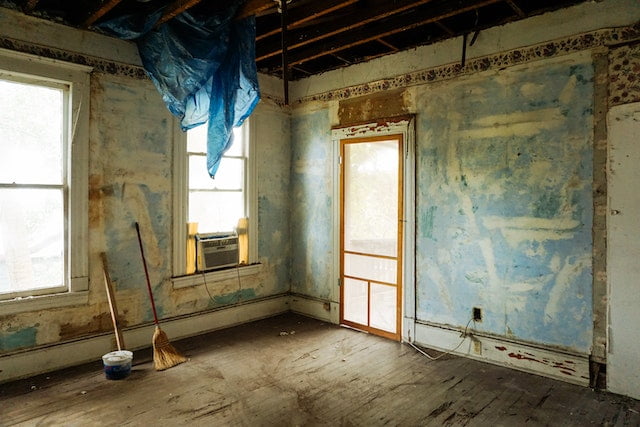 With construction comes a lot of clutter and debris, which can be difficult to clean up after the job is completed. Not only is there waste, but also dust and other material that may have been left behind. That's why it's important to have a professional cleaning service help you with the mess, with the resources and knowledge needed to properly clean up after the project is finished.
When it comes to cleaning up after a construction job in Burnaby, it's not something you want to take on yourself. At Cleaning4U, we know how to handle the debris left behind. It can include drywall dust, sawdust, dirt, mud, nail clippings and other materials that need special attention to be properly cleaned from your space. A professional cleaning team like Cleaning4U will consider these items as they use specialized tools and equipment for an effective clean-up job.
Choosing the Service
When choosing a post-construction cleaning service, keep in mind that it is critical to do your research before selecting a post-construction cleaning service. Find out how long the company has been in business. Experience and training are crucial in this kind of work, so you want to ensure that the cleaning team you hire is experienced and well-trained.
What Should it Cover?
In addition to the experience they have, you should also inquire about the services they offer. Do they provide vacuuming, window cleaning, debris removal, maintenance, and dusting?
Additionally, do they have any special techniques or products that will help ensure a thorough cleaning of your space? It's also important to find out what cleaning solutions and equipment they use – some materials require special care to satisfy health codes or other regulations.
The Phases of Clean
Post-construction cleaning is a very important part of the construction process, as it ensures that the project is completed to a high standard and that all potential health and safety risks are eliminated. It requires a comprehensive approach, covering every aspect of the construction site and its surroundings. The steps or phases required are as follows:
Start by making sure that all smudges or other unwanted marks are removed.
All windows and doors should be cleaned to remove dirt, dust, and other debris. This will ensure that all surfaces are sparkling clean and free of any particles that may weaken the structural integrity of the windows or doorframes.
Closely examine the entire project for any remaining plastic material or stickers that have been stuck on windows, walls, or other materials. These pieces must be carefully removed to ensure the best possible result.
The process of double dusting is a two-step cleaning technique. Begin with what is known as dry dust. Use an appropriate cleaning cloth or duster to clean all surfaces, such as lighting fixtures, fan blades, and ceilings. This will help remove any dust particles that have built up over time. After this initial step is complete, it's time for the second step: wet dusting. This will help ensure that your surfaces are completely clean and dust-free.
The next step is trim cleaning. Make sure all trim is free of dust and grime.
Then vacuum any carpeted floors.
If there are no carpeted floors, conduct a thorough sweep of all floors.
You can then clean the threshold and all doorways of the property.
All appliances then need a thorough cleaning. No trace of dust should be left, both outside and inside.
Any trash remaining from construction. Many times, this is not only the most noticeable but also the most hazardous.
Do a final check of the site to ensure all concerns have been met.
Post-Construction Cleaning Services with Cleaning4U
If you're looking for an experienced and reliable post-construction cleaning service provider in Burnaby, Cleaning4U is the ideal choice. Our team of highly trained professionals has been offering superior cleaning services for several years, so you can be sure that we have the knowledge and experience needed to successfully clean up any mess left behind from a renovation project.
We use environmentally friendly products and methods to ensure that your home is free of harmful chemicals after the completion of the job. With our top-notch customer service and attention to detail, Cleaning4U guarantees a hassle-free experience with outstanding results every time. Contact us today to learn more about our post-construction cleaning services in