The Benefit of Commercial Cleaning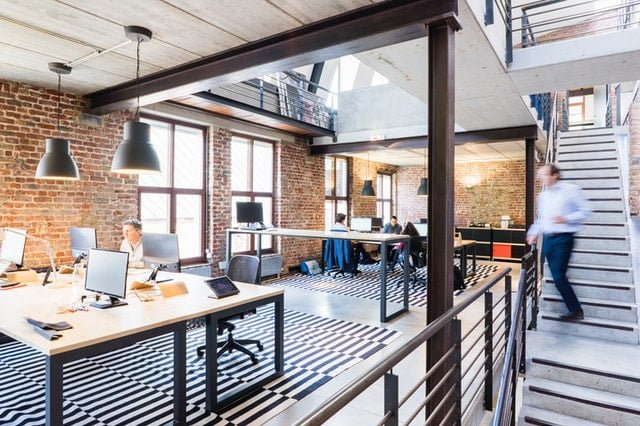 Instead of hiring a full-time cleaning staff or expecting your current staff to be responsible for maintaining your property, outsource maintenance services and cut down the cost. It will be a more efficient use of money and time. By outsourcing, you are better assured of getting the work done. The scrubbing, washing, dusting, mopping, and vacuuming, are what we focus on.
Cleaning4U wants to show you how well we know the janitorial cleaning business. We start by understanding yours. This is the best way to serve you. We apply our experience and knowledge to your specific requirements.
There are some good reasons why outsourcing your company's commercial cleaning services is a great way to make sure your office environment is healthy for you, your clients, and your employees. Here are just a few.
Economic Benefit
Our services can be customized to fit your budget. There will be no more overtime as your employees take on the cleaning tasks, and there will be no more costly purchasing or renting of vacuum cleaners, cleaning detergents, and supplies. The cleaning company provides all this, plus, rather than hiring a full-time cleaning staff that doesn't change as the workflow fluctuates, outsourcing a commercial cleaning company allows you to adjust your services and budget.
With an outsourced commercial cleaning company, you can scale your maintenance services. It is common to require more services in the winter, but you can scale back services in the summer. This is a significant benefit to outsourcing your cleaning team.
The Experts
Your company is not comprised of cleaning specialists. So, hiring a professional commercial cleaning company means you'll get a consistently professional job. The cleaning company also assumes responsibility and liability. You couldn't be in better hands. Cleaning4U pays attention to detail, health, and hygiene. We have the highest standards in the industry. Cleaning professionals like Cleaning4U thoroughly clean your workspace with state-of-the-art cleaning equipment and solutions that thoroughly clean and disinfect your workspace.
If you contract a commercial cleaning company like Cleaning4U, you'll never have to worry about the thoroughness or completeness of the work. Cleaning is our profession; it is our business. If your cleaning company isn't doing a satisfactory job, they'll go out of business.
A commercial cleaning company like Cleaning4U has the most up-to-date tools and solutions for the job. The products and processes used will always be correct for each situation.
Everything Handled with One Contractor
We offer and manage a wide variety of services for you, so you avoid the hassle of managing different services and different contractors. All your maintenance needs are handled for you.
Customized Cleaning
Your company is unique. You do business your way. It follows that your commercial cleaning needs are also individual. We customize our service to fit your business office cleaning needs. You may be interested in a daily, weekly, bi-weekly, or just emergency spot cleaning. It's up to you.
Cleaning4U wants to be your outsourced cleaning team. Contact us, and we'll take care of everything. We can assign a manager to you so that there is no need for you to take up your valuable time managing the process.