Apartment Cleaning Checklist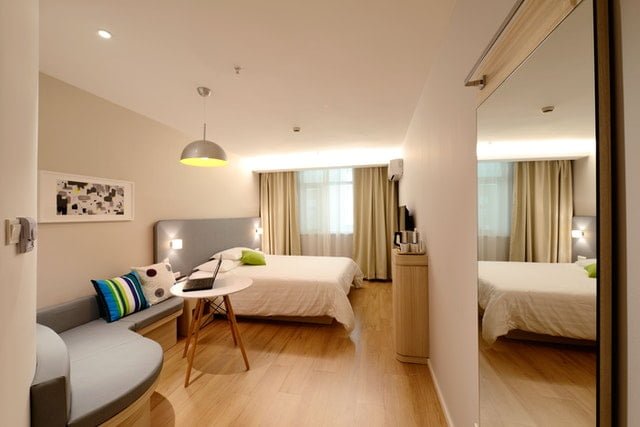 Apartment Cleaning Checklist
Spring is here, which means it's time for a thorough home or apartment cleaning. There is something incredibly rewarding about these big residential cleaning projects, and as the premier cleaning company in Vancouver, the professionals at Cleaning4U love nothing more than watching our clients stay on top of their apartment cleaning and residential cleaning needs. While big spring apartment cleaning days can be rewarding, doing a little bit at a time is perhaps more sustainable for some. If you have found yourself dreading the upcoming spring cleaning season, use this little checklist to help prioritize needs across the year as opposed to tackling them all in one big deep clean.
Daily Cleaning Tasks
Daily tasks are easy but have a tendency to pile up when neglected. Little things like washing dishes, putting your clothes away, sanitizing your bathroom, keeping nightstands and counters tidy, spot cleaning spills, and decluttering will all make your life a little easier and your home a little cleaner one day at a time.
Weekly Cleaning Tasks
These items begin to be a little more involved but, again, if you keep up with them on a weekly basis it is much better than having to handle the compiled challenges of procrastinating. Try to work it into your schedule to dust all surfaces in all rooms and vacuum or mop all floors once each week. Additionally, give your refrigerator some love by cleaning out old food and wiping down shelves and drawers. Give your bathroom a thorough clean once each week, and wash all of your towels and linens.
Monthly Cleaning Tasks
Zooming out even further, the following tasks are best completed once each month or as needed. Giving all flat surfaces a thorough wipe and sanitizing is a great idea. Additionally, cleaning the inside of your appliances as well as your windows will help make them shine. By spot cleaning carpets and furniture you can stay ahead of the accumulation of stains and allergen
Yearly Cleaning Tasks
If you have stayed up on your daily, weekly, and monthly cleaning schedule your yearly tasks should be relatively limited. In short, once each year you should do a deep dive into all of the hard-to-reach places and rarely cleaned spots. Locales like behind the refrigerator or deep underneath your entertainment center are good targets. Additionally, examining your possessions and decluttering through donation or resell can be very cathartic.
As the leading cleaning company in Vancouver, nothing gets us more jazzed than clients taking ownership over their cleaning habits and patterns. The above outlines one strategy to keep your house clean year-round, but if you would like more advice or turn all cleaning over to the professionals give us a call today! We're here for you.