residential cleaning vancouver
Keep Your Home in Vancouver Sparkling Clean
Maintaining a clean and tidy home is essential for a comfortable and healthy living environment. However, with busy schedules and daily responsibilities, finding the time and energy for thorough residential cleaning can be a challenge. That's where Cleaning4U, your trusted cleaning company in Vancouver, BC, comes to the rescue. We specialize in providing top-notch residential cleaning services that will leave your home spotless and fresh, so you can enjoy more quality time with your family and friends. In this article, we'll delve into the world of residential cleaning in Vancouver, sharing insights, answering frequently asked questions, and inviting you to experience the Cleaning4U difference.
BOOK RESIDENTIAL CLEANING SERVICES
Residential Cleaning in Vancouver, BC
Vancouver is a vibrant city known for its beautiful landscapes and thriving urban life. However, it's also a place where life can get hectic. Balancing work, social commitments, and family life often leaves little time for cleaning, which is why many Vancouver residents turn to professional cleaning companies like us for help. Our residential cleaning services in Vancouver, BC, are designed to alleviate the stress of housekeeping and ensure your home remains a haven of cleanliness and order.
Key Benefits of Choosing Cleaning4U
Experienced and Professional Team: At Cleaning4U, we take pride in our highly trained and experienced cleaning professionals who are dedicated to providing exceptional service. We understand the unique cleaning needs of Vancouver's diverse homes, and we have the expertise to address each of them effectively.
Personalized Cleaning Plans: We recognize that no two homes are the same. That's why we work closely with our clients to develop personalized cleaning plans that suit their specific requirements. Whether it's regular cleaning, deep cleaning, move-in or move-out cleaning, our flexible services cater to your needs.
Eco-Friendly Cleaning Products: We are committed to sustainability and the well-being of our clients and the environment. We use eco-friendly cleaning products and methods to ensure your home is not only clean but also safe for your family and pets.
Timely and Reliable Service: Punctuality and reliability are paramount in our service. When you schedule a cleaning appointment with us, you can trust that our team will arrive on time and complete the job efficiently.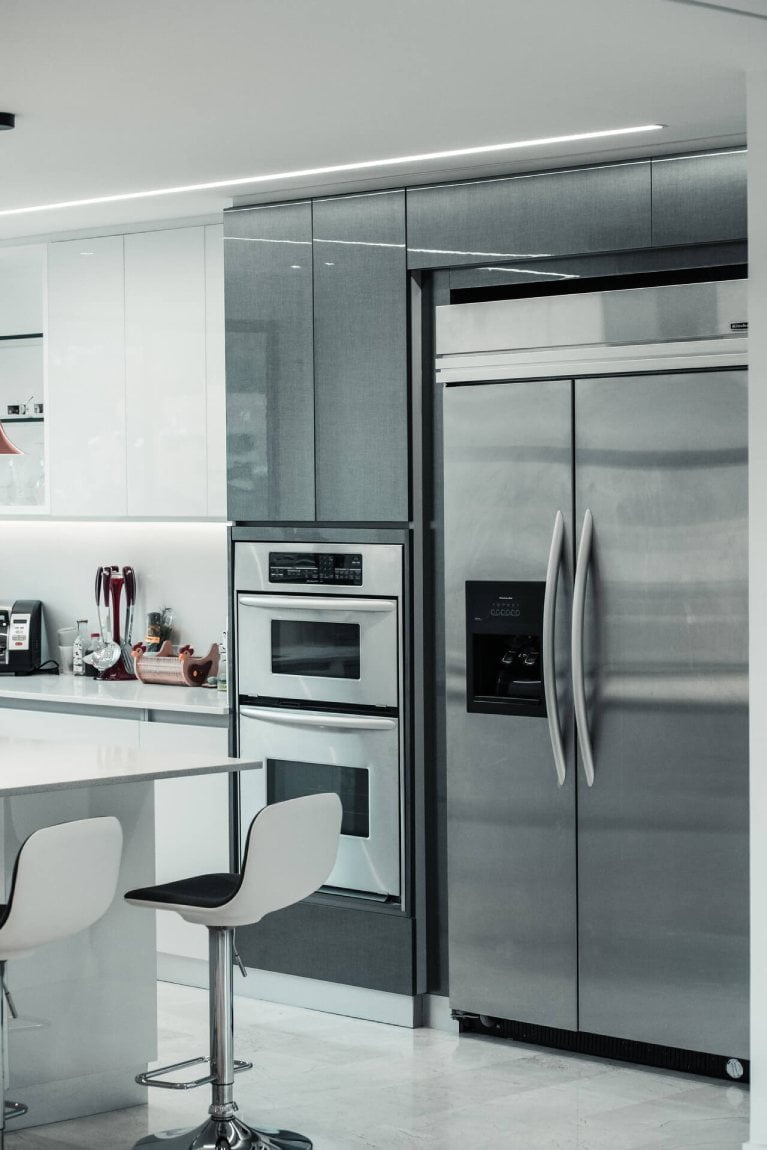 Frequently Asked Questions Residential Cleaning
Q: How often should I have my home professionally cleaned?
A: The frequency of cleaning services depends on your lifestyle, preferences, and the size of your home. Many of our clients opt for weekly or bi-weekly cleanings to maintain a consistently clean home. However, we also offer one-time deep cleaning and special occasion cleaning for those who don't need regular service.
Q: What areas of my home do your cleaning services cover?
A: Our comprehensive residential cleaning services cover all areas of your home, including bedrooms, bathrooms, kitchens, living rooms, and common areas. We pay close attention to detail, ensuring no nook or cranny goes uncleaned.
Q: Can I trust your cleaning professionals in my home?
A: Absolutely. Our team consists of carefully vetted and trained professionals who are committed to providing top-quality service. We prioritize security and trustworthiness and ensure that our staff respects your privacy and belongings.
Q: What happens if I'm not satisfied with the cleaning?
A: Customer satisfaction is our priority. If you are not completely satisfied with our service, please contact us within 24 hours of the cleaning, and we will address any issues promptly and at no extra cost.
Q: Do I need to provide cleaning supplies and equipment?
A: No, you don't. We bring our own eco-friendly cleaning products and equipment to every job. You only need to provide access to your home, and we take care of the rest.
Q: What sets Cleaning4U apart from other cleaning companies in Vancouver?
A: Cleaning4U distinguishes itself through its commitment to excellence, customer-centric approach, and eco-friendly practices. We work closely with clients to understand their unique cleaning needs, and our dedication to quality and sustainability makes us the ideal choice for Vancouver residents seeking professional residential cleaning services.
CLEANING COMPANY VANCOUVER
If you're seeking reliable, efficient, and eco-friendly residential cleaning services in Vancouver, BC, Cleaning4U is the right choice. We understand the importance of a clean and healthy home and are dedicated to providing you with a pristine living environment.
Experience the Cleaning4U difference! Contact us to schedule your cleaning appointment and let us take care of the dirt and grime, so you can enjoy more precious moments with your loved ones. Your home deserves the best, and Cleaning4U is here to deliver it. Visit our website or give us a call to learn more about our services and to book your next residential cleaning in Vancouver, BC.
RESIDENTIAL AND COMMERCIAL CLEANING SERVICES