open house cleaning services
OPEN HOUSE CLEANING SERVICES
We make sure that the Cleaning4U team is proportional to the size of the home. This is a team of highly skilled and experienced professionals that are specifically trained to handle this level of work. Typically, Open House services involve:
Conventional and microwave ovens
Inside window cleaning and glass patio doors
All appliance external surfaces in the kitchen, including stove fan hoods
Deep and thorough cleaning of all bedrooms including baseboards

We do all of this work using plant-based, eco-friendly cleaning products. To us, it makes no sense to use toxic chemicals to create a healthy environment. All of our cleaning materials are recyclable.
Not only is it important to know what we're doing when we get there, but many times getting there quickly is also important. When a realtor needs a home cleaned, it is on a deadline. We are easy to work with and responsive.
Open House Cleaning4U isn't just words. It stands for a level of cleanliness, a level of service. We are committed to exceptional quality control. This means that we have a system for double-checking our list of tasks, once that is completed, the house is ready to show.
One of the reasons that realtors keep coming back is because they know they can communicate with us. We speak their language, and when it absolutely positively has to be spotless, that's an important language. But the realtors aren't the only ones with high standards. We have them as well. Our clients expect the first-class service, they look to us as the experts.
Other cleaning services may claim that they are the best or the top in the industry, but it is simple. It comes right down to trust and having an exceptional team of people, and our people want to be the best. Our Open House cleaning service is highly regarded by Real Estate agents & property owners all over the area who are about to list their home or have an open house.
RESIDENTIAL AND COMMERCIAL CLEANING SERVICES
BOOK OPEN HOUSE CLEANING SERVICES
CHOOSE CLEANING4U FOR AN OPEN HOUSE CLEANING
In the real estate business, you only get one chance to make an impression. Potential buyers notice everything. They may not always identify it, but it makes an impression. That's why, when it comes to Open House preparation, details matter.
Statistically, professionally cleaned houses sell faster. That's why Realtors call Cleaning4U. The clean has to be perfect. This is detailing for a home. Open House cleaning is about more than cleaning, it's about noticing the details, knowing what to look for.
We put systems in place to make sure we check our work. We have a system, but when it comes right down to it, it's just good old vigilance. We make sure that the condition of the home lives up to the selling price. We are hard-working cleaning professionals with the eye of an art director, so go ahead, take photos. Our clean is picture-perfect.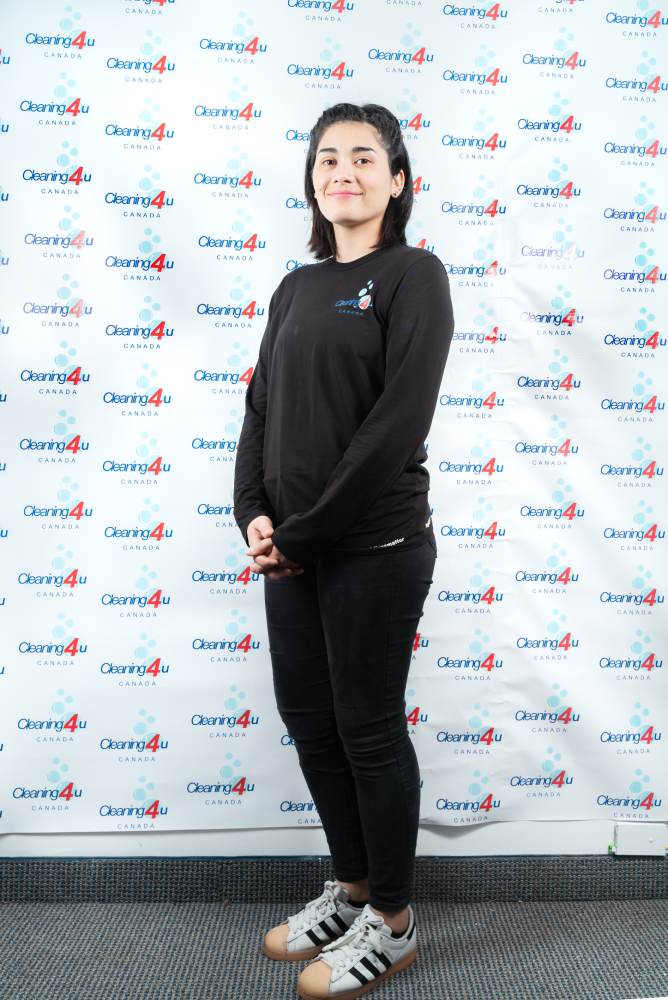 1000+
Cleaning Services in the Greater Vancouver Area
4.7/5
Average Review from our awesome customers
What are our clients saying about us:
Great service, the team were very punctual arriving before scheduled time. Very friendly and did an amazing job! Also very accommodating as I forgot to book in for the stairs to be cleaned and Sean was able to fit me in for the same day. I would definitely recommend this company. Very good value as well. I couldnt find a cheaper rate in all of Vancouver for the cleaning service we got done.
I have worked with Sean, the owner, through business before multiple times in the past. I have enjoyed working with him and now recently I used his company to clean the apartment I was leaving. I cannot speak more highly of his service and company. They did a great job and would recommend them to anyone.
We recommend Sean and the Cleaning4u team! We had them come and do a move out clean for us and we are very happy with their service! I found them online from reviews and they fully cleaned our condo, appliances and washed the carpets! It was nice dealing with only one company for that, especially since we were crunched for time and days before our move. Reasonable price and friendly team. We would highly recommend Cleaning4u! Thanks so much guys!
We've been so happy with the quality of all the cleaning4u cleaning crews we've had over the years. We had tried a number of other services in the past but cleaning4u is the most affordable and reliable around. I recommend this company wholeheartedly!
RESIDENTIAL AND COMMERCIAL CLEANING SERVICES