MOVE OUT cleaning west vancouver
MOVE OUT CLEANING
When you're preparing for a move, cleaning might be the last thing on your mind. It's not that you're forgetting or ignoring it. You just have a thousand other things to handle first. Deciding what to pack and what to discard. Rounding up sturdy boxes. Finding a moving company that you can trust.
No wonder you're exhausted and overwhelmed when it comes time for that final move-out clean. If you're feeling this pressure – or can sense it just around the corner – let Cleaning4U step in and help out.
Cleaning 4U proudly serves West Vancouver clients, delivering both a thorough cleaning and an also excellent experience. Our team of knowledgeable, experienced professionals prioritizes everyone's safety with eco-friendly products and careful procedures. And we don't leave anything to chance: every project is completed according to our extensive checklists, to make sure often-overlooked areas receive the attention they deserve.
RESIDENTIAL CLEANING SERVICES
BOOK MOVE OUT CLEANING
We serve both homeowners and renters, understanding that the pressures each faces are different.
If you're preparing to sell your West Vancouver home, you want to make sure potential buyers see it at its best. That's why we follow our checklists. We want to clean the areas that aren't immediately visible so that your open-house guests can focus on how amazing your house is. And when it comes to time to pack up and move, we can provide a deep clean that will give the new owners a warm welcome when you hand over the keys.
Renters, on the other hand, worry about their security deposit. We don't blame them! You don't want to find out that your landlord has decided to hold money back because of dusty cupboards or cobwebs on the light fixtures. When you hire Cleaning 4U, you can set those worries aside and focus on all the other hassles entailed with a move. Our professional cleaners will see to it that you're giving your landlord and the next tenant a sparkling clean space in their beautiful West Vancouver neighbourhood.
We know that most moves are stressful. With all the moving parts, the smallest surprise can become a significant obstacle. Our staff are friendly and understanding, working hard to alleviate inconveniences and ensure that our cleaning work doesn't become one of those obstacles. We're also prepared to work around your schedule and needs: just let us know what your timeline is, and we'll do our best to accommodate.
Whether you're moving out of West Vancouver or into a new space nearby, we're here to serve you. Make Cleaning4U your first call when it comes to your move-out cleaning needs. You'll be glad you did when you realize, after your move, how wonderful it was to work with professional cleaners who work with purpose and a smile.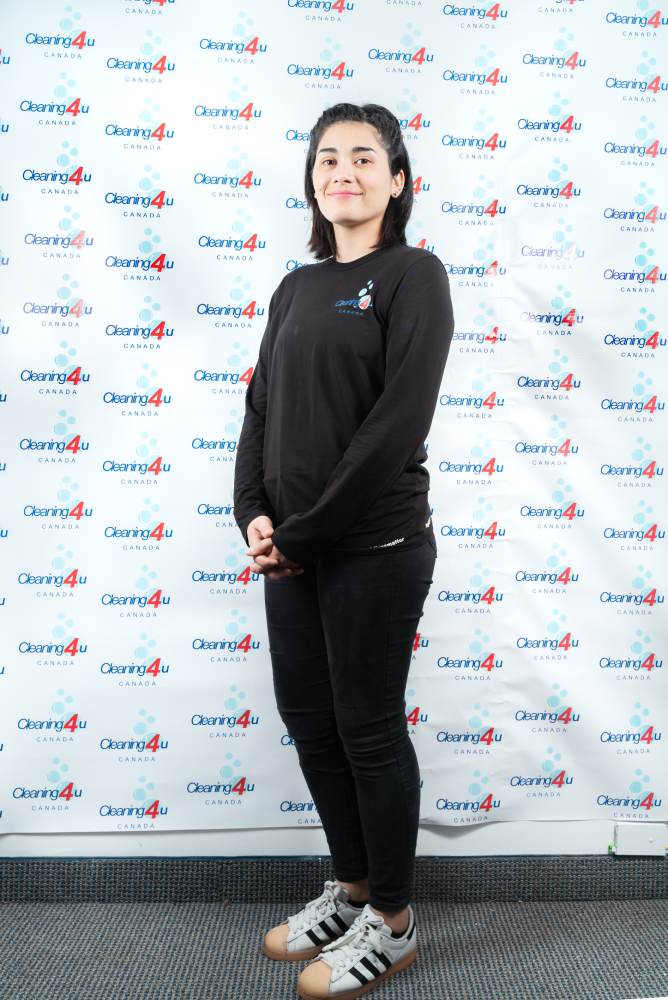 1000+
Cleaning Services in the Greater Vancouver Area
4.7/5
Average Review from our awesome customers
What are our clients saying about us:
Great service, the team were very punctual arriving before scheduled time. Very friendly and did an amazing job! Also very accommodating as I forgot to book in for the stairs to be cleaned and Sean was able to fit me in for the same day. I would definitely recommend this company. Very good value as well. I couldnt find a cheaper rate in all of Vancouver for the cleaning service we got done.
I have worked with Sean, the owner, through business before multiple times in the past. I have enjoyed working with him and now recently I used his company to clean the apartment I was leaving. I cannot speak more highly of his service and company. They did a great job and would recommend them to anyone.
We recommend Sean and the Cleaning4u team! We had them come and do a move out clean for us and we are very happy with their service! I found them online from reviews and they fully cleaned our condo, appliances and washed the carpets! It was nice dealing with only one company for that, especially since we were crunched for time and days before our move. Reasonable price and friendly team. We would highly recommend Cleaning4u! Thanks so much guys!
We've been so happy with the quality of all the cleaning4u cleaning crews we've had over the years. We had tried a number of other services in the past but cleaning4u is the most affordable and reliable around. I recommend this company wholeheartedly!
RESIDENTIAL AND COMMERCIAL CLEANING SERVICES