maid cleaning west vancouver
West Vancouver residents can trust Cleaning4U for all their cleaning needs. We specialize in customized maid services that are perfect for your unique home. We are always thorough and convenient, and we work hard to keep your home clean and free of germs.
If you're looking for a safe and healthy way to get your home clean, look no further than Cleaning4U. Our eco-friendly cleaning solutions are plant-based and safe for your whole family. Getting your home clean shouldn't require the use of toxic chemicals. Cleaning for you and your family means maintaining a healthy environment.
When you combine our highly skilled, bonded, and insured team with the latest equipment and cleaning methods, you have the best maid service available. We are here to provide you with quality service that will leave your home clean and refreshed.
We don't just want to be the least disruptive service in the business, we want to be the most convenient. We know that our clients have busy schedules, so we're always sensitive to their needs. We're also proud to say that our clients are usually very satisfied with our service. Our maid service team is carefully trained and supervised, so you can be sure that they will do a great job. Plus, our service is backed by a satisfaction guarantee.
RESIDENTIAL CLEANING SERVICES
MAID CLEANING SERVICES WEST VANCOUVER
In West Vancouver, Our Maid Service is Cleaning4U
Our maids are Cleaning4U. We work hard to customize our service to meet your unique needs. There are also some basic services that all our maids provide:
Windows: Window cleaning is an important task. By ensuring that the windows are spotless and clear, you can improve the appearance of the entire room. Windows should be cleaned regularly in order to maintain their shine and keep the room looking its best.
Countertops: Sanitizing your countertops is an important step in keeping your kitchen clean. If your countertops are damaged or in disrepair, we can help you start fresh and provide you with a range of options.
Sinks: Sinks are one of the most important areas of any kitchen, bathroom, or utility room. They need to be squeaky clean and sanitized in order to protect your health and the health of your guests. We make sure we give them the attention they deserve!
Floors: Polishing floors isn't just about making them look shiny and new­– it's also about protecting them from dirt, dust and other debris that can damage the surface over time. By using a protective finish, you can help keep your floors looking their best for longer!
Dusting: You can trust us to be careful with your valuable and fragile items. Antiques and fragile family heirlooms can get dusty too, so they require extra care to dust. We work closely with you to ensure that your trust is well-placed.
Vacuuming: To keep your carpets clean and looking great between professional cleanings, we vacuum regularly using a powerful vacuum cleaner. This minimizes the amount of dust and grit that accumulates, your carpets will stay cleaner, and last longer.
Cleaning4U is the best way to ensure your home is always clean and safe. Our maids are highly experienced and honest, and our dedication to serving you stands out. You can relax knowing your home is in good hands. Whether you need regular cleaning service or just a one-time deep clean, we're here to help!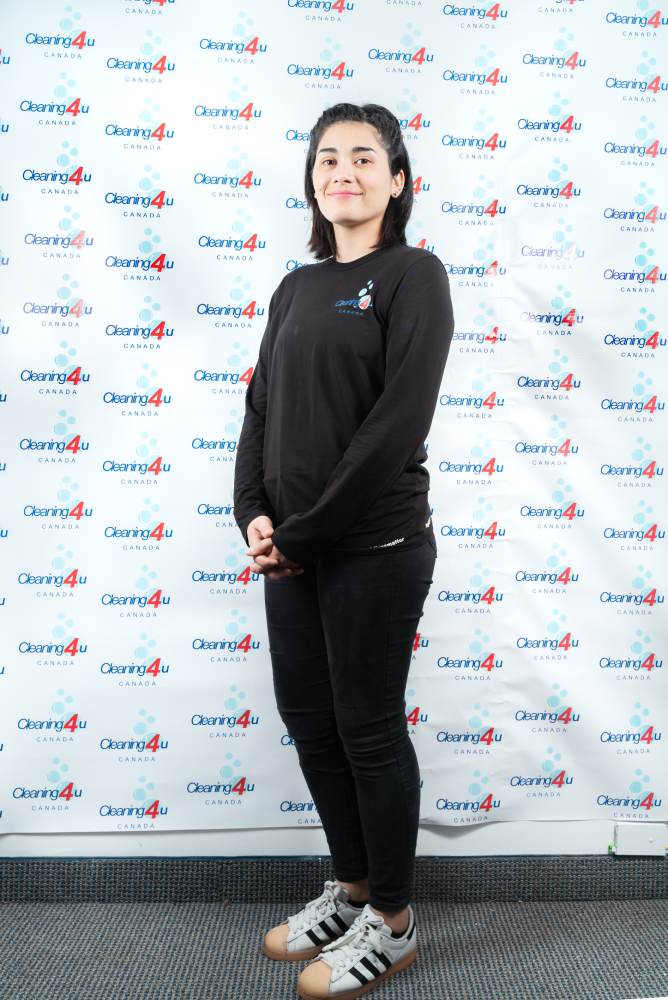 1000+
Cleaning Services in the Greater Vancouver Area
4.7/5
Average Review from our awesome customers
What are our clients saying about us:
Great service, the team were very punctual arriving before scheduled time. Very friendly and did an amazing job! Also very accommodating as I forgot to book in for the stairs to be cleaned and Sean was able to fit me in for the same day. I would definitely recommend this company. Very good value as well. I couldnt find a cheaper rate in all of Vancouver for the cleaning service we got done.
I have worked with Sean, the owner, through business before multiple times in the past. I have enjoyed working with him and now recently I used his company to clean the apartment I was leaving. I cannot speak more highly of his service and company. They did a great job and would recommend them to anyone.
We recommend Sean and the Cleaning4u team! We had them come and do a move out clean for us and we are very happy with their service! I found them online from reviews and they fully cleaned our condo, appliances and washed the carpets! It was nice dealing with only one company for that, especially since we were crunched for time and days before our move. Reasonable price and friendly team. We would highly recommend Cleaning4u! Thanks so much guys!
We've been so happy with the quality of all the cleaning4u cleaning crews we've had over the years. We had tried a number of other services in the past but cleaning4u is the most affordable and reliable around. I recommend this company wholeheartedly!
RESIDENTIAL AND COMMERCIAL CLEANING SERVICES