apartment cleaning yaletown
Apartment Cleaning in Yaletown
At Cleaning4U, we go above and beyond to ensure that your Yaletown apartment is sparkling clean. We're passionate about what we do and take pride in every job we complete. Our team of experienced professionals uses only the very best cleaning products and techniques to get rid of all dirt, dust, and grime. As a result, you can have peace of mind knowing that your home will be squeaky clean with no traces of mess or disarray.
Our clients want more than just a spotless finish– they want a safe environment where they can enjoy their time at home with family and friends. That's why we use eco-friendly cleaning products, so you can be sure that your property is being cleaned without toxic chemicals. We have respect for the environment as well as leaving your home in pristine condition, taking extra care that every corner of your home is free from dust or dirt– so you don't have to worry about any unwanted particles or allergens lurking around.
Our services range from regular weekly or monthly cleanings to one-time deep cleans. We understand that every apartment in Yaletown has its own unique needs, so we take the time to get to know you and your home before creating a tailor-made plan that caters to your individual requirements.
Part of this means finding a time that works for you. We have flexible operating hours, which means we can accommodate the demands of your busy schedule. We are happy to work around your requests so that our service produces peace instead of disruption.
RESIDENTIAL CLEANING SERVICES
BOOK APARTMENT CLEANING SERVICES
What Makes Cleaning4U Uniquely Qualified
First, we clean for you. You have unique cleaning needs; we've based our name on it. Additionally, there are other things that make us the best Yaletown apartment cleaning company.
We Are Thorough: Our cleaning procedures are systematic to ensure that no area is overlooked or missed. We have rigorous attention to detail.
We Are Reliable: At Cleaning4U, we take our job seriously. We make sure that when we promise to arrive somewhere, our punctuality is unquestioned and that the job is done right. To ensure this, we have a thorough checklist of everything that needs to be completed during each visit; this way, our customers can be fully confident that their space will be meticulously clean and organized, just as they asked for!
We Are Efficient: Our team of highly trained and experienced cleaners is committed to providing efficient and unobtrusive cleaning services. We understand that your time is valuable, so we strive to complete tasks quickly and effectively while being as inconspicuous as possible. You can rely on us to do the job with minimal disruption to your daily activities. Think of us as the ultimate stealthy cleaners.
We Are Safe: At Cleaning4U, we provide you and your family with a healthy and clean-living environment. We go beyond traditional cleaning methods and products by only using natural and non-toxic solutions that are gentle to the environment. Our eco-friendly cleaning practices have been designed to ensure maximum effectiveness while also keeping both you and the planet safe from any harsh chemical residues or odours.
We Are Responsible: At Cleaning4U, we value our relationships with our customers. Our commitment to providing excellent service means that we treat your property like we would our own. We understand how important it is for you to trust us and know that the work that we do is of the highest standards.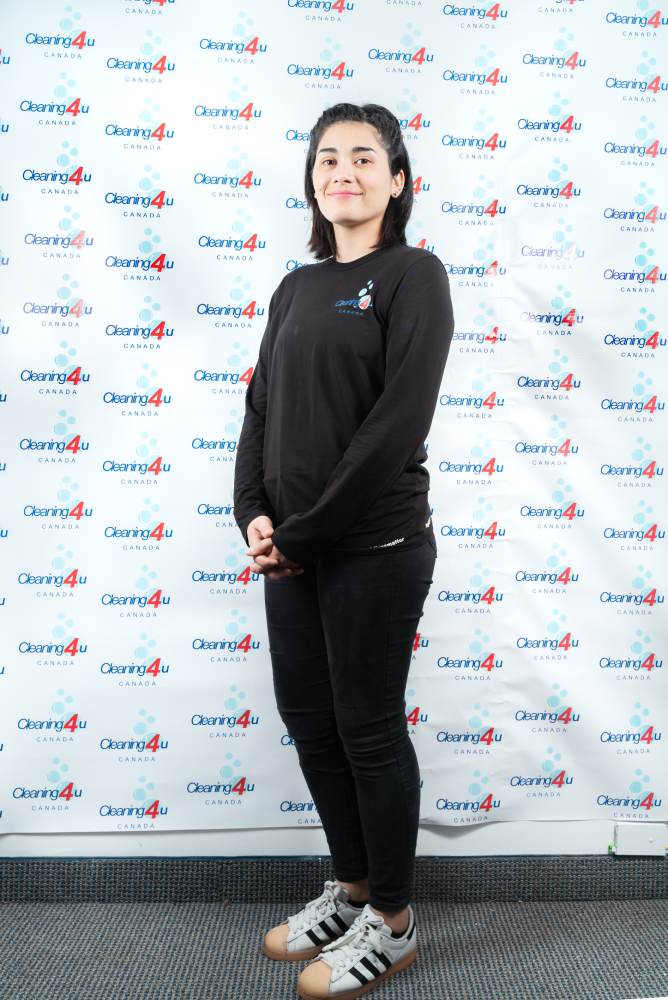 Apartment Cleaning Services from Cleaning4U in Yaletown
Contact Cleaning4U to help keep your apartment tidy and inviting. Whether it's North Vancouver, Yaletown, Gastown, Coal Harbour, Chinatown, or other parts of Downtown Vancouver our company offers customized services designed to give you the best value for your money and time. Contact us to learn more.
1000+
Cleaning Services in the Greater Vancouver Area
4.7/5
Average Review from our awesome customers
What are our clients saying about us:
Great service, the team were very punctual arriving before scheduled time. Very friendly and did an amazing job! Also very accommodating as I forgot to book in for the stairs to be cleaned and Sean was able to fit me in for the same day. I would definitely recommend this company. Very good value as well. I couldnt find a cheaper rate in all of Vancouver for the cleaning service we got done.
I have worked with Sean, the owner, through business before multiple times in the past. I have enjoyed working with him and now recently I used his company to clean the apartment I was leaving. I cannot speak more highly of his service and company. They did a great job and would recommend them to anyone.
We recommend Sean and the Cleaning4u team! We had them come and do a move out clean for us and we are very happy with their service! I found them online from reviews and they fully cleaned our condo, appliances and washed the carpets! It was nice dealing with only one company for that, especially since we were crunched for time and days before our move. Reasonable price and friendly team. We would highly recommend Cleaning4u! Thanks so much guys!
We've been so happy with the quality of all the cleaning4u cleaning crews we've had over the years. We had tried a number of other services in the past but cleaning4u is the most affordable and reliable around. I recommend this company wholeheartedly!
RESIDENTIAL AND COMMERCIAL CLEANING SERVICES