apartment cleaning west vancouver
Apartment Cleaning services in west Vancouver
Welcome to Cleaning4U, where we bring you exceptional apartment cleaning services designed to embrace the unique essence of West Vancouver's diverse neighborhoods. Whether you're nestled amidst the tranquil landscapes of Eagle Harbour, enjoying the upscale elegance of Caulfeild, savoring the natural beauty of Cypress Park, or residing in the prestigious locales of West Bay, Dundarave, Hollyburn, British Properties, and Glenmore – our dedicated team of experienced cleaners is here to elevate your living space to new heights. With a deep understanding of each of these neighborhoods, we embark on a journey to transform your apartment into a pristine haven that resonates with the spirit of West Vancouver.
From the charming coastal ambiance of Eagle Harbour to the sophisticated atmosphere of Caulfeild, the majestic views of Cypress Park, and the captivating allure of West Bay, Dundarave, Hollyburn, British Properties, and Glenmore – each of these neighborhoods has its own character, and we take pride in offering cleaning services that complement the essence of where you live.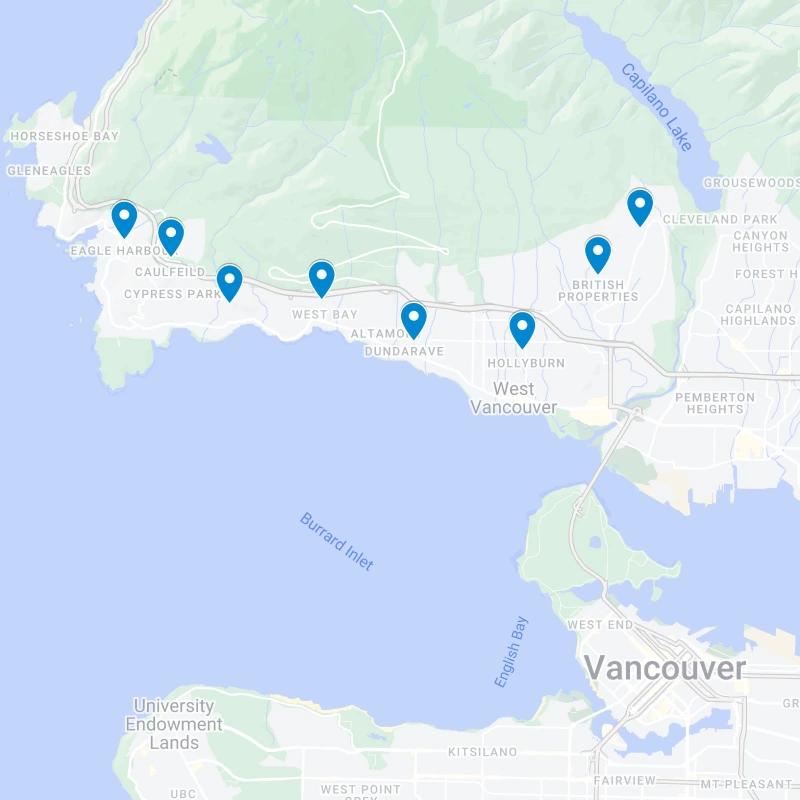 CLEANING COMPANY WEST VANCOUVER
BOOK APARTMENT CLEANING SERVICES
Why Choose Our Apartment Cleaning Services in West Vancouver?
Local Expertise: We understand the distinct charm and requirements of each West Vancouver neighborhood, allowing us to deliver tailored cleaning solutions that resonate with your surroundings.
Experienced Cleaners: Our cleaning experts are carefully selected, ensuring your apartment receives meticulous care and attention from professionals who are well-versed in the unique cleaning needs of West Vancouver's diverse neighborhoods.
Customized Cleaning Plans: No matter if you reside in a charming Dundarave apartment or an upscale British Properties residence, our cleaning plans are adaptable to match the size, layout, and specific cleaning preferences of your apartment.
Attention to Detail: We pride ourselves on our thorough approach. Every surface, corner, and crevice is meticulously cleaned, leaving your apartment refreshed and revitalized.
Eco-Friendly Practices: We share your concern for both your well-being and the environment. Our use of eco-friendly cleaning products ensures a clean space that's safe for your family and pets.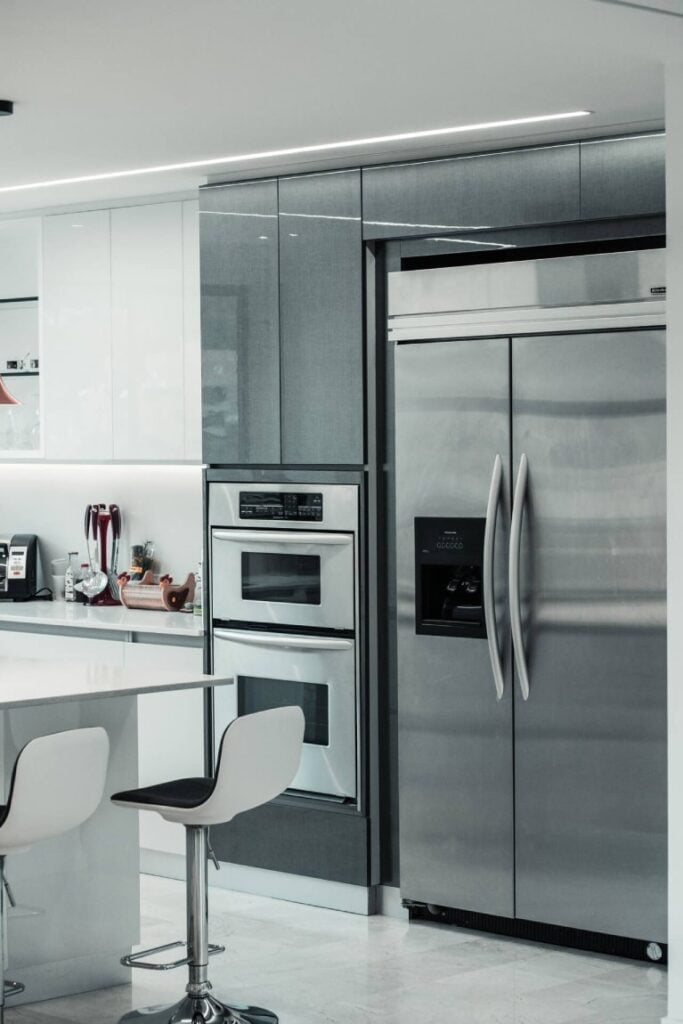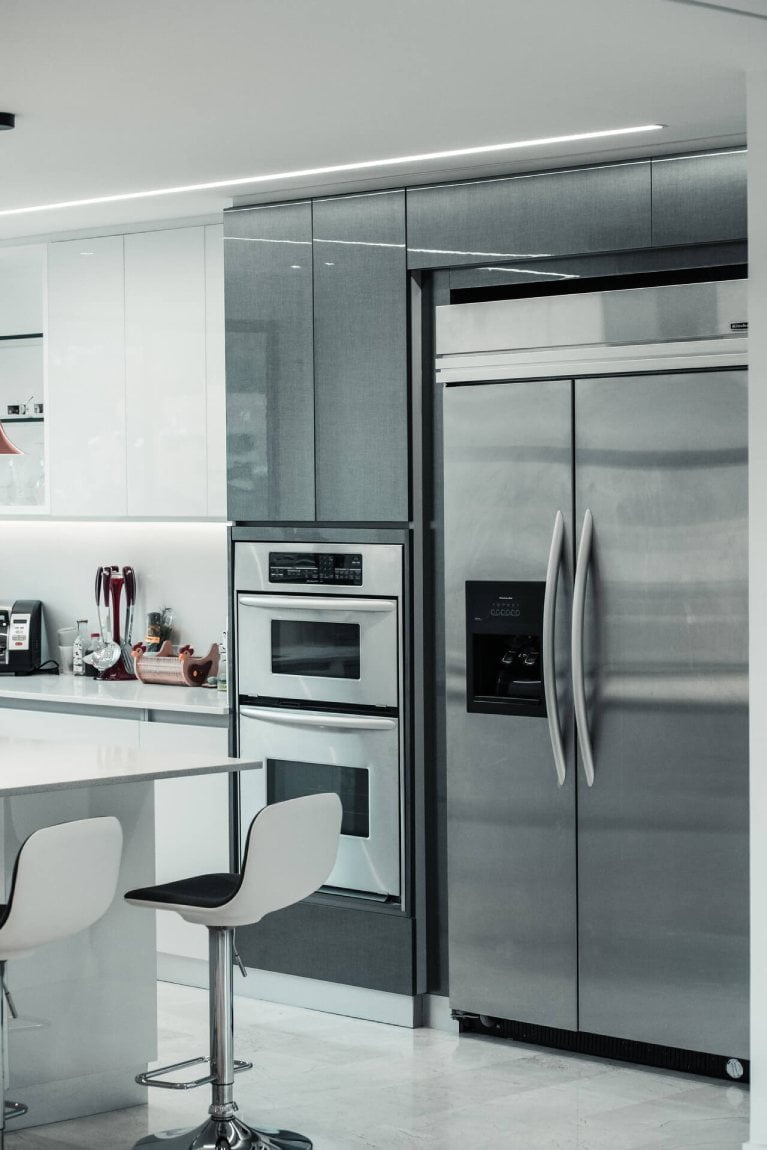 Our Apartment Cleaning Services in West Vancouver Include:
Comprehensive Dusting and Vacuuming: Say goodbye to dust and allergens. Breathe easy with our thorough cleaning that promotes fresh and clean indoor air quality.
Kitchen Brilliance: From the heart of British Properties to the cozy corners of Glenmore, we make your kitchen shine. Countertops, sinks, and appliances are expertly cleaned inside and out.
Bathroom Revival: Our cleaning professionals tackle even the toughest bathroom grime, leaving your tiles, fixtures, and surfaces gleaming. Enjoy spotless spaces in every West Vancouver neighborhood.
Floor Care: Whether you have gleaming hardwood floors in Caulfeild or plush carpets in Eagle Harbour, we cater to your specific flooring, restoring its beauty through meticulous care.
Crystal-Clear Windows and Mirrors: Let the natural beauty of West Vancouver flow through clean windows and mirrors that provide a crystal-clear view of your chosen neighborhood.
Personalized Extras: We understand that each apartment has unique needs. Whether it's a change of linens in Cypress Park or shelf organization in Hollyburn, we're here to deliver that extra touch.
Experience West Vancouver's Finest Apartment Cleaning!
Cleaning4U is your trusted partner for apartment cleaning services in West Vancouver. We are committed to going beyond your expectations and delivering an exceptional cleaning experience that aligns with the diverse essence of each West Vancouver neighborhood. Let us take care of your apartment while you immerse yourself in the beauty of Eagle Harbour, the luxury of British Properties, or any other corner of West Vancouver. Contact us today to schedule your personalized apartment cleaning and discover the difference firsthand.
RESIDENTIAL AND COMMERCIAL CLEANING SERVICES