apartment cleaning richmond
Apartment Cleaning services in richmond
Welcome to Cleaning4U, your ultimate destination for top-tier apartment cleaning services tailored to embrace the unique charm of Richmond's diverse neighborhoods. Whether you call the peaceful community of Thompson, the coastal beauty of Seafair, the historical richness of Steveston, the upscale appeal of Broadmoor, the serene landscapes of Southarm, or the vibrant atmosphere of Golden Village your home – our proficient team of cleaners is here to elevate your living space. With a deep appreciation for Richmond's multifaceted neighborhoods, we are dedicated to delivering meticulous cleaning solutions that align perfectly with your surroundings.
From the idyllic streets of Thompson to the picturesque shores of Seafair, the storied heritage of Steveston, the elegance of Broadmoor, the tranquility of Southarm, and the bustling energy of Golden Village – we understand the distinctive vibes that each neighborhood offers, and our cleaning services reflect just that.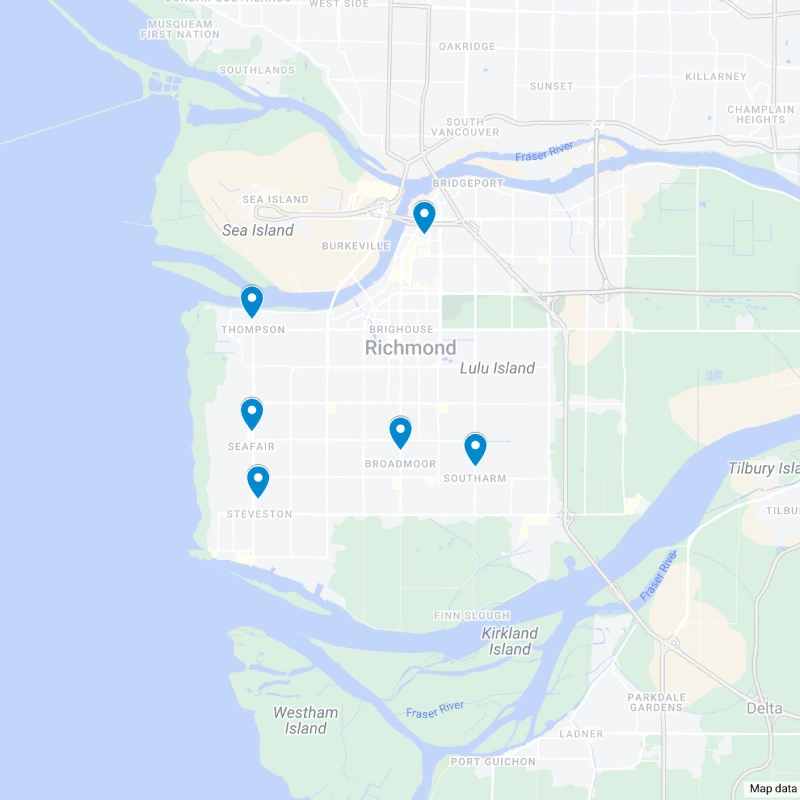 CLEANING COMPANY RICHMOND
BOOK APARTMENT CLEANING SERVICES
Why Choose Our Apartment Cleaning Services in Richmond?
Local Expertise: Our cleaning approach is finely tuned to resonate with the unique characteristics of Richmond's diverse neighborhoods. What works for one area might not work for another, and that's where our specialized knowledge comes in.
Experienced Cleaners: Our cleaning experts aren't just skilled in their craft; they're also well-versed in the specific cleaning needs of Richmond's different neighborhoods. Expect a cleaning experience that is not only efficient but also attuned to your locality.
Customized Cleaning Plans: We understand that each apartment in Richmond is as unique as the neighborhood it's in. Whether you're in the elegant Broadmoor area or the vibrant Golden Village, our cleaning plans adapt to your apartment's layout and your personal preferences.
Attention to Detail: Our commitment to perfection sets us apart. Your apartment is not just a living space; it's an extension of your chosen Richmond neighborhood, and we ensure it shines accordingly.
Eco-Friendly Practices: Health and sustainability matter to us. Our use of eco-friendly cleaning products showcases our dedication to both your well-being and the environment.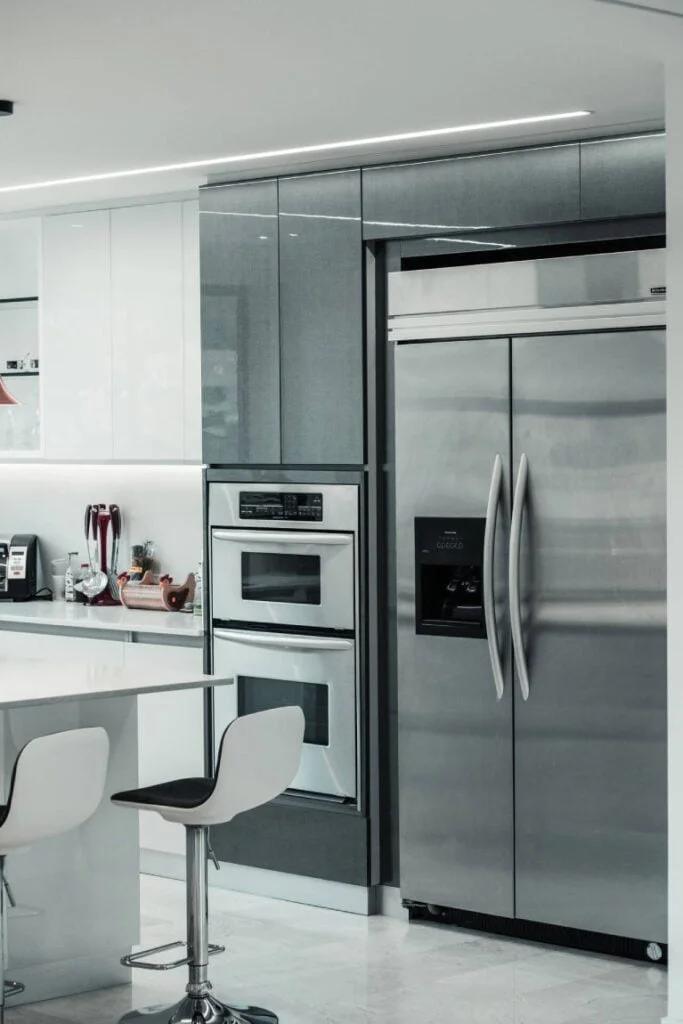 Our Apartment Cleaning Services in Richmond Include:
Comprehensive Dusting and Vacuuming: We go beyond surface cleaning, targeting allergens and dust particles for fresher indoor air quality that suits every Richmond neighborhood.
Kitchen Brilliance: From the historical Steveston to the contemporary Golden Village, we transform your kitchen into a beacon of cleanliness. Countertops, sinks, and appliances receive meticulous cleaning inside and out.
Bathroom Revival: Every Richmond neighborhood deserves the finest bathroom care. Our cleaning professionals tackle even the most stubborn grime, leaving your bathroom immaculately clean.
Floor Care: Whether your apartment boasts cozy carpets in Seafair or elegant hardwood floors in Broadmoor, we cater to your flooring's unique requirements.
Crystal-Clear Windows and Mirrors: Enjoy the scenic beauty that Richmond offers through clean windows and mirrors that perfectly reflect the ambiance of your chosen neighborhood.
Personalized Extras: Your apartment is a reflection of you, and we understand that. Whether it's extra care in Southarm or organizing shelves in Thompson, we always go the extra mile.
Experience the Best in Apartment Cleaning in Richmond!
Cleaning4U is your trusted partner for apartment cleaning services in Richmond. We are committed to surpassing your expectations, aligning our cleaning expertise with the diverse essence of each Richmond neighborhood. Let us take care of your apartment while you immerse yourself in the tranquility of Southarm, the elegance of Broadmoor, or any other captivating corner of Richmond. Contact us today to schedule your personalized apartment cleaning and experience the difference firsthand.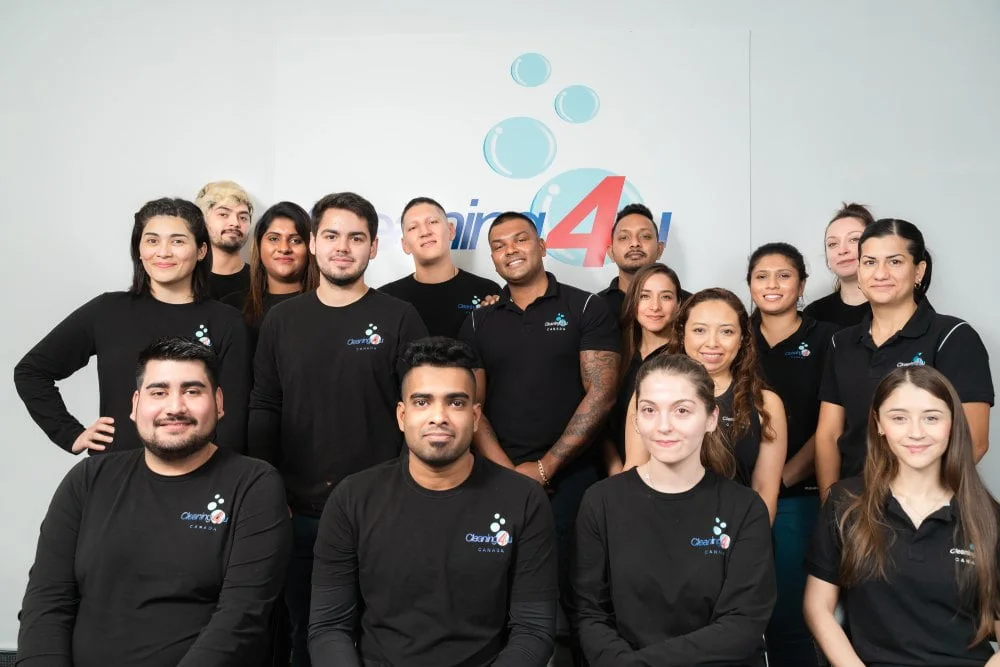 RESIDENTIAL AND COMMERCIAL CLEANING SERVICES