AIRBNB CLEANING SERVICES IN GREATER VANCOUVER
We help make it easier for you to maintain Cleaning4U has long been the leading provider of cleaning services in the Vancouver area, for both residential and commercial spaces. In recent years an interesting intersection of these two spheres has emerged, with homeowners choosing to monetize their personal space by opening up to short-term rentals. Here, too, Cleaning4U has you covered.
Keeping your AirBnB clean and organized is paramount in receiving good reviews and continuing to get visitors, and the hours required to keep your space up to standards can turn into another full-time job. While some may opt to tackle these challenges on their own, hiring AirBnB cleaning services will prove to save you both time and money in the long run. Not convinced? Below are a handful of reasons why AirBnB cleaning in Vancouver is best left to the professionals.
CUSTOMIZE YOUR CLEANING PLAN
When you set up and schedule professional AirBnB cleaning services, you can do so in a way that makes the most sense to you and your property. Perhaps there are some tasks you would prefer to handle yourself or others that you would like completed on a weekly or monthly basis. No matter your specifications, the experts at Cleaning4U are more than happy to work with you to design and schedule a cleaning plan that meets all of your needs.
RESIDENTIAL AND COMMERCIAL CLEANING SERVICES
BOOK AIRBNB CLEANING SERVICES
UNINTERRUPTED AVAILABILITY
Cleaning4U's AirBnB cleaning in Vancouver offers uninterrupted availability. That is, our professional cleaners are available 7 days a week and are well aware that most AirBnB's are rented on weekends and holidays. You don't want to worry about coming home to a messy AirBnB, losing your privately hired cleaner to weekend plans, or having to give up your precious holidays to get the job done. Instead, trust professional AirBnB cleaning services to have you covered.
QUICK WORK AND HIGH STANDARDS
As a professional cleaning company, the experts at Cleaning4U likely have higher cleaning standards than you or your guests and can reach these standards much quicker given our time-tested systems. Our team is quick and thorough which allows for fast flips and multiple groups of guests to utilize your space on back-to-back days. When it comes to marketing your AirBnB, mentioning that your space is professionally cleaned between stays is a huge selling point – especially in these uncertain times.
Cleaning4U has built a reputation as the most affordable and thorough cleaning company in the Vancouver area, and we have recently expanded these offerings to the world of Airbnb rentals as well. Give our office a call to request a quote, schedule a cleaning, or ask any questions you may have today! Cleaning4U is here for you!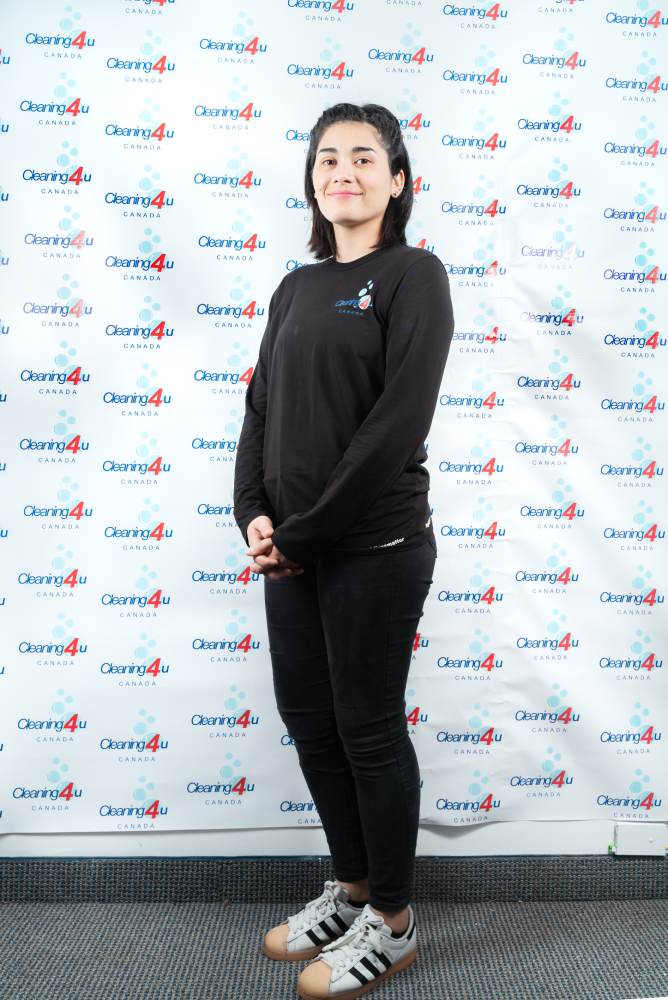 1000+
Cleaning Services in the Greater Vancouver Area
4.7/5
Average Review from our awesome customers
What are our clients saying about us:
Great service, the team were very punctual arriving before scheduled time. Very friendly and did an amazing job! Also very accommodating as I forgot to book in for the stairs to be cleaned and Sean was able to fit me in for the same day. I would definitely recommend this company. Very good value as well. I couldnt find a cheaper rate in all of Vancouver for the cleaning service we got done.
I have worked with Sean, the owner, through business before multiple times in the past. I have enjoyed working with him and now recently I used his company to clean the apartment I was leaving. I cannot speak more highly of his service and company. They did a great job and would recommend them to anyone.
We recommend Sean and the Cleaning4u team! We had them come and do a move out clean for us and we are very happy with their service! I found them online from reviews and they fully cleaned our condo, appliances and washed the carpets! It was nice dealing with only one company for that, especially since we were crunched for time and days before our move. Reasonable price and friendly team. We would highly recommend Cleaning4u! Thanks so much guys!
We've been so happy with the quality of all the cleaning4u cleaning crews we've had over the years. We had tried a number of other services in the past but cleaning4u is the most affordable and reliable around. I recommend this company wholeheartedly!
RESIDENTIAL AND COMMERCIAL CLEANING SERVICES