BEFORE AND AFTER PARTY CLEANING VANCOUVER
Throwing parties at your home or office can be a lot of fun, but doing so doesn't come without its fair share of work. While party planning is exciting and the anticipation is always enjoyable, party preparation cleaning and aftermath can sometimes feel like a real chore. You don't want to invite people into your space if you have not put proper effort into your party preparation cleaning, and thankfully the experts at Cleaning4U can help you do just that. Similarly, when your party has come to an end, after-party cleaning in Vancouver is a big task that our team is happy to help with.
No matter the size of your planned gathering, there always seems to be an endless list of things to do before the big day. Invitations, decorations, meal and drink planning, and preparing any activities will take a lot of time and energy. Add a deep clean on top of that and you are looking at hours and hours of input for a single evening. While you focus on the nitty-gritty details that will set your party apart from the rest, consider letting the experts at Cleaning4U handle tidying up your space.
We have made a career out of cleaning and will leave your place shining with plenty of time before your guests arrive. The cleanliness of your home or office communicates a lot to visitors, and having it in good order before a big celebration is a huge task that we are more than capable of handling for you!
RESIDENTIAL AND COMMERCIAL CLEANING SERVICES
BOOK PARTY CLEANING SERVICES
AFTER PARTY CLEANING
While party preparation cleaning is a big to-do, after-party cleaning in Vancouver is an even bigger task. You never know what will happen at a party, but at the very least you can always count on spilled food and drinks and stains from people's shoes. Add in garbage build-up, broken items, and generally disarray and you now have to dedicate at least one full day to restore your home or office. As much as you may want to, this is not something to put off as stains can become more permanent with time and grit and grime has a tendency to build up if not quickly addressed. Again, why worry about all these little things when you can pass them off to the professionals? By hiring Cleaning4U, you can return to your day-to-day life – basking in the afterglow of a successful shindig – while the experts get your place looking as good as new!
Give us a call to request a quote, schedule an appointment, or ask any lingering questions you may have. We're here for you.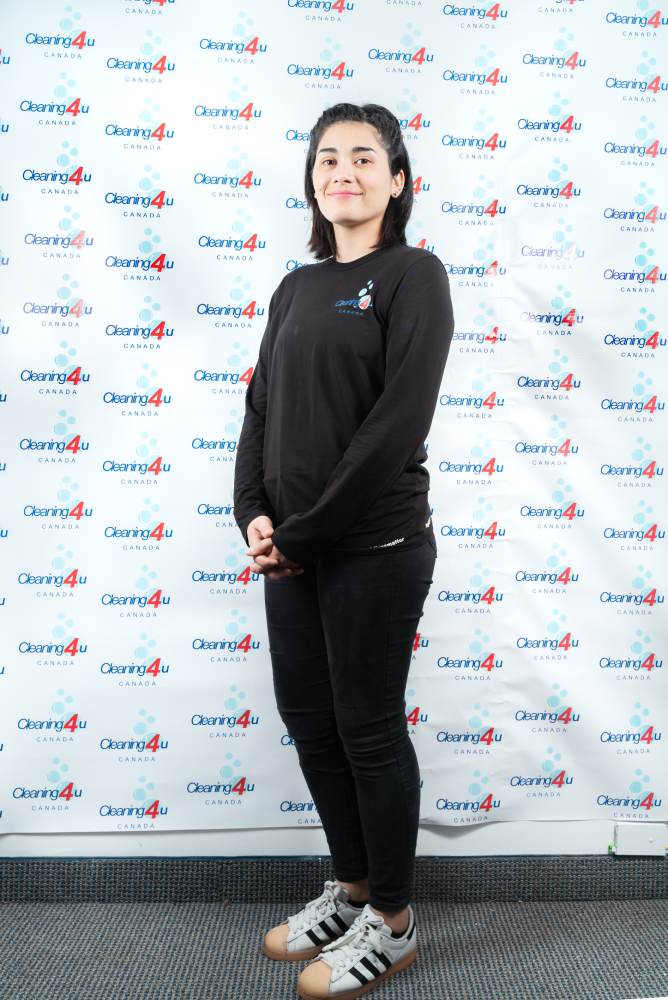 1000+
Cleaning Services in the Greater Vancouver Area
4.7/5
Average Review from our awesome customers
What are our clients saying about us:
Great service, the team were very punctual arriving before scheduled time. Very friendly and did an amazing job! Also very accommodating as I forgot to book in for the stairs to be cleaned and Sean was able to fit me in for the same day. I would definitely recommend this company. Very good value as well. I couldnt find a cheaper rate in all of Vancouver for the cleaning service we got done.
I have worked with Sean, the owner, through business before multiple times in the past. I have enjoyed working with him and now recently I used his company to clean the apartment I was leaving. I cannot speak more highly of his service and company. They did a great job and would recommend them to anyone.
We recommend Sean and the Cleaning4u team! We had them come and do a move out clean for us and we are very happy with their service! I found them online from reviews and they fully cleaned our condo, appliances and washed the carpets! It was nice dealing with only one company for that, especially since we were crunched for time and days before our move. Reasonable price and friendly team. We would highly recommend Cleaning4u! Thanks so much guys!
We've been so happy with the quality of all the cleaning4u cleaning crews we've had over the years. We had tried a number of other services in the past but cleaning4u is the most affordable and reliable around. I recommend this company wholeheartedly!
RESIDENTIAL AND COMMERCIAL CLEANING SERVICES