RESTAURANT CLEANING SERVICES IN VANCOUVER
For years, the expert team at Cleaning4U has been providing professional cleaning services for residences and businesses across the Vancouver area. While everyone could benefit from professional cleaning, it is perhaps most critical in the restaurant industry. With such high standards of hygiene, restaurant cleaning services are the easiest and most efficient way to keep your kitchen and dining area up to snuff.
Instead of requiring your staff to handle these less-than-desirable tasks, or risking a failed inspection for a job poorly done, why not trust the premiere Vancouver restaurant cleaning professionals to handle it for you? The Cleaning4U restaurant cleaning services can be scheduled in Downtown Vancouver, North Vancouver, West Vancouver, East Vancouver, Richmond, New Westminster, Burnaby, and beyond, and we guarantee to keep your restaurant looking as clean as the day you opened it.
You need to dedicate hours and hours of time to keep your restaurant clean and hygienic enough to operate in a way that guarantees your guests stay healthy and that you are meeting all health codes and standards. This can be a real drag when you are focused on making sure the business is also a success, but that's where Cleaning4U can help.
RESIDENTIAL AND COMMERCIAL CLEANING SERVICES
BOOK RESTAURANT CLEANING SERVICES
KITCHEN CLEANING
Kitchens are notoriously difficult to clean and keep clean, and professional restaurant cleaning services are the best way to keep your standards high. Between spills, stains, and grease buildup there is a never-ending list of kitchen chores. Beyond that, sanitation is paramount to a kitchen's success and health violations can shut down an establishment for days, weeks, months, or forever. With so much to worry about when running a restaurant, let the experts take care of your Vancouver restaurant cleaning so you and your staff can focus on the product.
FRONT OF HOUSE CLEANING
Image is everything in the restaurant industry, and the appearance of your dining area and lobby could spell the difference between a successful venture and a failed one. Cleanliness plays a major role in this, and there are a lot of things in the front of the house that communicates this. Carpets, floors, windows, doors, fans, tables, counters – the list goes on. You can either pay your staff to stay after hours to handle this cleaning on a regular basis, or hire out professional restaurant cleaning services to do the dirty work for you in a much more efficient, and affordable, manner without having to lift a finger beyond signing a contract.
RESTROOM CLEANING
Like any business, restaurant restrooms can get dirty fast! Similarly to the front of the house, would you rather have your staff focused on cleaning or the guest experience? Our Vancouver restaurant cleaning team knows that restrooms are part of your establishment, and it is easy for us to bundle their sanitation with the other essential parts of your building.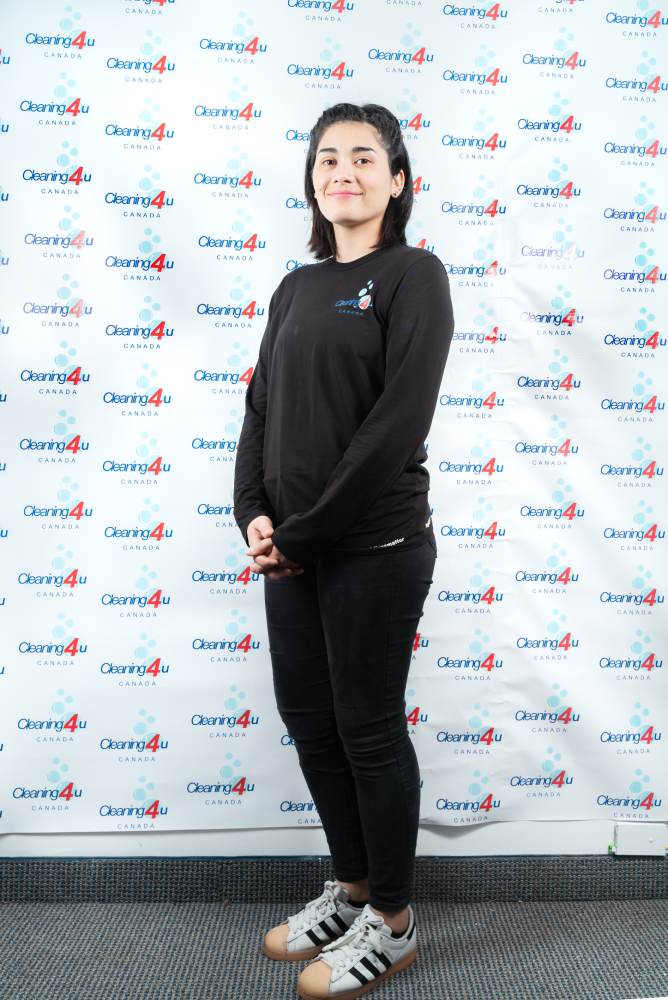 CLEANING SERVICES GREATER VANCOUVER AREA
Richmond, Vancouver, Burnaby, West Vancouver, East Vancouver, and North Vancouver.
Let us do the dirty work in keeping your restaurant looking, feeling, smelling, and operating at the highest of standards. Give our helpful experts a call today to request a quote, schedule an appointment, or ask any questions you may have!
1000+
Cleaning Services in the Greater Vancouver Area
4.7/5
Average Review from our awesome customers
What are our clients saying about us:
Great service, the team were very punctual arriving before scheduled time. Very friendly and did an amazing job! Also very accommodating as I forgot to book in for the stairs to be cleaned and Sean was able to fit me in for the same day. I would definitely recommend this company. Very good value as well. I couldnt find a cheaper rate in all of Vancouver for the cleaning service we got done.
I have worked with Sean, the owner, through business before multiple times in the past. I have enjoyed working with him and now recently I used his company to clean the apartment I was leaving. I cannot speak more highly of his service and company. They did a great job and would recommend them to anyone.
We recommend Sean and the Cleaning4u team! We had them come and do a move out clean for us and we are very happy with their service! I found them online from reviews and they fully cleaned our condo, appliances and washed the carpets! It was nice dealing with only one company for that, especially since we were crunched for time and days before our move. Reasonable price and friendly team. We would highly recommend Cleaning4u! Thanks so much guys!
We've been so happy with the quality of all the cleaning4u cleaning crews we've had over the years. We had tried a number of other services in the past but cleaning4u is the most affordable and reliable around. I recommend this company wholeheartedly!
RESIDENTIAL AND COMMERCIAL CLEANING SERVICES