construction cleaning west vancouver
RENOVATION CLEANUP IN WEST VANCOUVER
The disarray left from any construction site is a big mess to tackle. Especially when it is a property you are occupying. This can be highly disruptive and frequently dangerous. Cleaning4U is your best choice in West Vancouver for tackling this kind of mess.
Cleaning4U will make every square foot of your renovation ready for comfortable and clean use. All debris or left-over dust is removed so that your personal items and furnishings are fully accommodated.
We know this job. Our licensed and bonded experience is highly regarded by interior designers, developers, and builders. They know we are the right company to bring in for the job, and our 100% money back guarantee is proof that we are intent on maintaining the highest standards. There is no need to use toxic chemicals to get your property spotlessly clean, putting you, your family, your pets, or your future occupant in danger. Our highly trained and experienced staff uses only eco-friendly products and cleaning processes.
When you combine our highly trained, licensed, and bonded team, our 100% satisfaction with a money back guarantee, our eco-friendly products and cleaning processes, and our affordable, competitive rates, it becomes clear that Cleaning4U is your best choice for cleaning services in West Vancouver.
RESIDENTIAL AND COMMERCIAL CLEANING SERVICES
CONSTRUCTION CLEANING SERVICES WEST VANCOUVER
Construction Cleaning Service
One of the most important reasons for our expertise in cleaning areas on or in your property is our attention to detail. It is critical to make sure the job is complete and flawless, even when there is a large amount to clean.
Our construction cleaning services start with removal of all debris from the area. We also remove all dust from all surfaces, and then all surfaces are either vacuumed, dusted, scrubbed, and all stains removed. We also clean windows, including windowsills, frames, screens, and tracks. We scrub, clean, and wax the floors, and make sure that kitchens and bathrooms are cleaned and sanitized.
The Details
This is where we shine. Every little detail adds up and becomes noticeable, and when there is a big mess, it can be easy for some things to get overlooked. We key into that and make sure that your property is spotlessly clean. Once construction is complete, we focus, and clean up all debris, dirt, and dust.
We are trained to notice everything that you may start to notice after a few days of everyday living, from doorknobs, hidden corners, and windowsills, to tough grimy spots. Rest assured your space will be spotless and livable in no time.
Cleaning On Schedule
We are used to working to meet your deadline. We handle all the cleaning details for your grand opening. We meet the deadlines requested by our clients and make sure all details are addressed and that the property is left looking pristine and ready to show.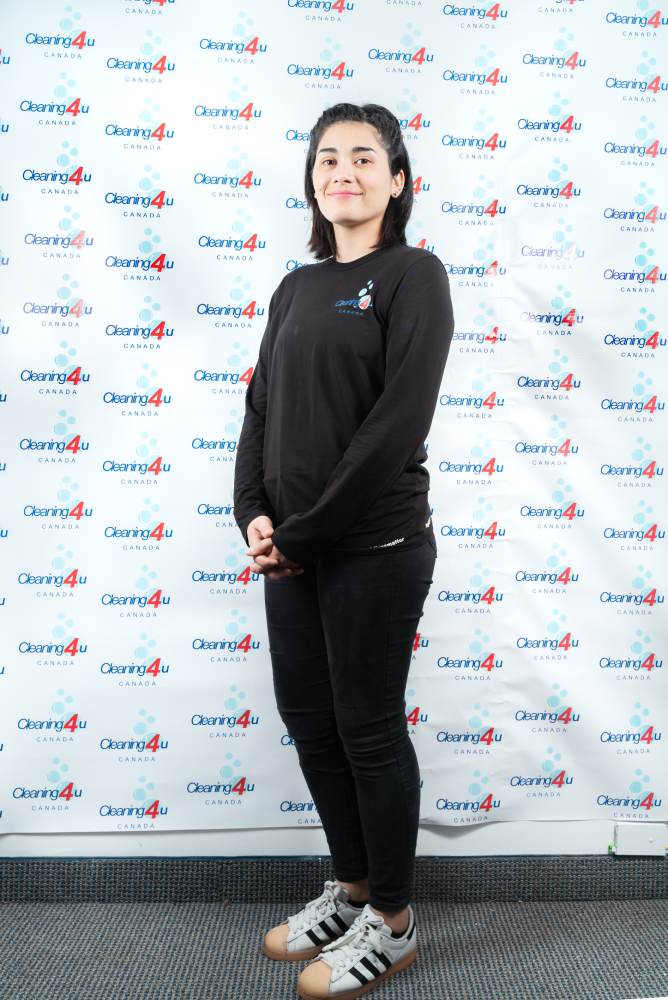 1000+
Cleaning Services in the Greater Vancouver Area
4.7/5
Average Review from our awesome customers
What are our clients saying about us:
Great service, the team were very punctual arriving before scheduled time. Very friendly and did an amazing job! Also very accommodating as I forgot to book in for the stairs to be cleaned and Sean was able to fit me in for the same day. I would definitely recommend this company. Very good value as well. I couldnt find a cheaper rate in all of Vancouver for the cleaning service we got done.
I have worked with Sean, the owner, through business before multiple times in the past. I have enjoyed working with him and now recently I used his company to clean the apartment I was leaving. I cannot speak more highly of his service and company. They did a great job and would recommend them to anyone.
We recommend Sean and the Cleaning4u team! We had them come and do a move out clean for us and we are very happy with their service! I found them online from reviews and they fully cleaned our condo, appliances and washed the carpets! It was nice dealing with only one company for that, especially since we were crunched for time and days before our move. Reasonable price and friendly team. We would highly recommend Cleaning4u! Thanks so much guys!
We've been so happy with the quality of all the cleaning4u cleaning crews we've had over the years. We had tried a number of other services in the past but cleaning4u is the most affordable and reliable around. I recommend this company wholeheartedly!
RESIDENTIAL AND COMMERCIAL CLEANING SERVICES