construction cleaning vancouver
CLEANING COMPANY VANCOUVER
RENOVATION CLEANING VANCOUVER
There are few things that test the expertise and capacity of a cleaning company more than cleaning up a construction or renovation site. It is not only a big job with several stages of cleanup, but it can also be dangerous.
People who live in downtown Vancouver know that there are many cleaning companies vying for their attention and business. It can be a project simply choosing the right one. We'd like to save you the time and trouble of finding the right one. Contact Cleaning4U. Our commitment is found in our name, and we have based our business on it. We are Cleaning4U.
You wouldn't be the first to contact us. Interior designers, developers, and builders regularly work with us and know us well. As experienced licensed and bonded cleaning professionals, we know the Downtown Vancouver area very well and know how to make every inch of your construction or remodel ready for move-in.
RESIDENTIAL AND COMMERCIAL CLEANING SERVICES
CONSTRUCTION CLEANING SERVICES VANCOUVER
The Cleaning4U Advantage
We are so confident that you'll be satisfied with our high cleaning standards that we offer a 100% money-back guarantee. These high standards extend to our dedication to safe, non-toxic cleaning products and processes. Our eco-friendly solutions are completely safe for you, your family, co-workers, and pets, and we know how to get your property spotlessly clean. As we are cleaning your construction or renovation site, we can also set you up with information or service that can keep your property in great shape moving forward.
Removing all debris: We start by clearing away the debris left over from construction.
Dusting: We then dust all surfaces, and all air sources and diffusers. Dust can get kicked up or created by the construction or renovation process. Some of this is extensive and some of it is more subtle. We look for both.
Fixtures: We do a deep cleaning of all lights and fixtures.
Restrooms and kitchens: These are critical, especially in the beginning. Many times, you have no way of knowing who has been using your bathrooms or handling fixtures in your kitchen during construction.
Walls: Many times, walls require the spot cleaning of scuffs and smudges that result from worker's activity.
Interior glass: This is another common spot-cleaning requirement. Splatters and smudges from construction activity are common and show up noticeably on these surfaces.
Vacuuming: During any construction or remodelling job, stuff gets tracked in. If a new rug is part of the renovation, this is especially critical. Laying down protective runners doesn't always cover it. We look carefully for Spots and tracked them in grime.
Mopping: A hard-surface floor is another area that reveals the residue of workers. Mopping, scrubbing, and waxing are the ways to get them ready for you.
We are Cleaning4U, so let us know about any special requests or unique needs.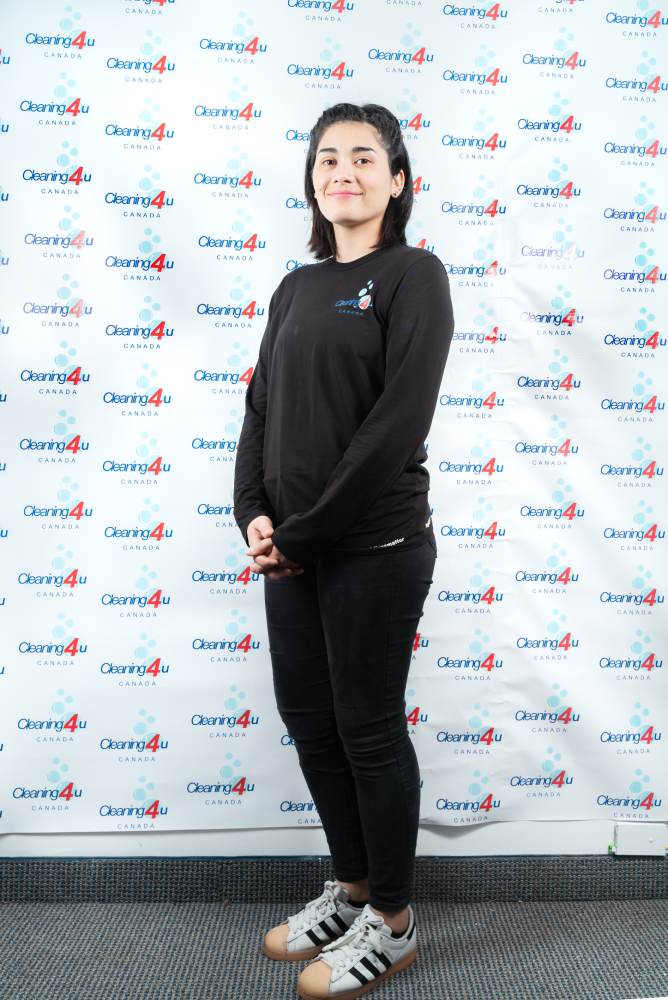 Construction Cleaning in Downtown Vancouver
Downtown Vancouver has many condo-style spaces that require consideration for those your property shares the building with. We know this space and are used to working with those that manage your building or under strict owner-association guidelines.
Our team strives to be the least disruptive as possible. In addition to special attention to detail, our team works efficiently to make sure the job is done on time, and all deadlines and schedules are adhered to.
Our services are perfect for commercial and building construction, new corporate buildings, retail centers, high-rise condominiums and apartment complexes, strata, and commercial properties. Our team of experienced professionals will work diligently to ensure your property is clean and looking its best.
RENOVATION CLEANING SERVICES VANCOUVER
We also serve Richmond, Vancouver, Burnaby, West Vancouver, East Vancouver, and North Vancouver.
Contact CleanING4U to learn more about our Downtown Vancouver construction and renovation cleaning services. If you look to professionals to tell you who they use, there's a good chance they'll refer you to the professionals at Cleaning4U.
RESIDENTIAL AND COMMERCIAL CLEANING SERVICES