HOUSE CLEANING BENEFITS FOR ACCIDENT VICTIMS
Are you unable to take care of your home because you have been injured in an accident? Are you insured with ICBC? If this is your situation, Cleaning4U can help. ICBC can issue us a claim number, and we can then schedule our service to come in and keep your house for you. Cleaning4U offers cleaning services for car accident-injured through the ICBC (The Insurance Corporation of British Columbia) benefits program for those who cannot clean their home or perform household tasks due to that injury.
CLEANING4U BILLS ICBC DIRECTLY FOR HOUSE CLEANING BENEFITS FOR ACCIDENT VICTIMS
If you cannot perform household activities because of injury, Cleaning4U can help improve your quality of life (subject to qualification).
These benefits are available to all British Columbians. It covers drivers, passengers, cyclists, pedestrians, or even a member of the car owner's household, and it doesn't matter whether you were to blame for the accident or not. The idea behind it is that "everyone deserves the care they need to get better.
Call us at (604) 566-4090 or send an email to [email protected].
RESIDENTIAL AND COMMERCIAL CLEANING SERVICES
BOOK ICBC CLEANING SERVICES
THE ICBC BENEFITS
Depending on your injury, ICBC will pay for your home cleaning service for the length of time needed for that injury. Household tasks include general home maintenance activities, cooking and meal preparation, and cleaning.
The basic car insurance coverage from ICBC automatically includes accident benefits. If you are injured and can't work, these benefits can pay for home care, help recover lost wages, pay for medical expenses, and even cover funeral expenses.
There is an evaluation process through ICBC that starts with an application. Once evaluated, if you are approved, Enhanced Benefits will help you until you can resume activity.
ICBC HANDLES THE COST, CLEANING4U DOES THE REST
Cleaning4U offers ICBC direct billing for accident injury insurance claims that include cleaning services under the ICBC Homemaking Benefits program. Cleaning4U bills the ICBC directly, so you need not concern yourself with reimbursement. That means that the ICBC will provide up to $280 per week. The period this is covered is determined by the severity of the injury and the length of the estimated recovery time.
With ICBC advanced care, if you are hurt in an accident, you can get the care and recovery benefits you need for as long as you need them.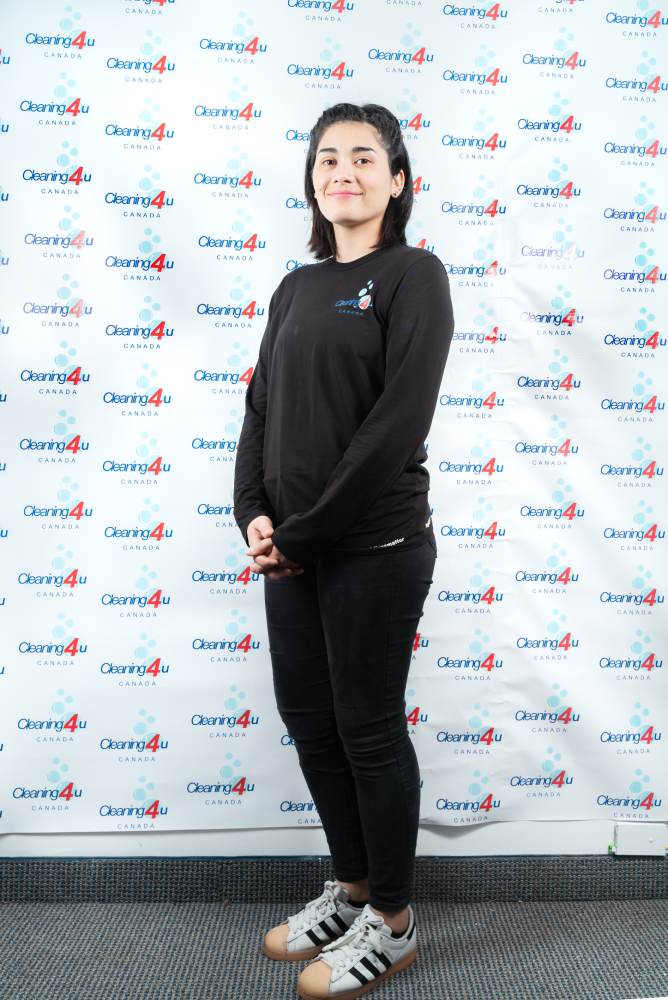 AT CLEANING4U, OUR GOAL IS YOUR CONVENIENCE
We are always looking for ways to make your life easier, even during difficult times. If you have been in an accident and you are covered by ICBC, Cleaning4U will come in and provide you with in-home care. We'll be there for you to make sure everything is taken care of, from cooking to cleaning up.
You may or may not need us there constantly. We can help you assess what you'll be needing and when and create a schedule. All over the Vancouver area, we are called on for a wide variety of needs. Homemaking insurance cleaning is one of them.
1000+
Cleaning Services in the Greater Vancouver Area
4.7/5
Average Review from our awesome customers
What are our clients saying about us:
Great service, the team were very punctual arriving before scheduled time. Very friendly and did an amazing job! Also very accommodating as I forgot to book in for the stairs to be cleaned and Sean was able to fit me in for the same day. I would definitely recommend this company. Very good value as well. I couldnt find a cheaper rate in all of Vancouver for the cleaning service we got done.
I have worked with Sean, the owner, through business before multiple times in the past. I have enjoyed working with him and now recently I used his company to clean the apartment I was leaving. I cannot speak more highly of his service and company. They did a great job and would recommend them to anyone.
We recommend Sean and the Cleaning4u team! We had them come and do a move out clean for us and we are very happy with their service! I found them online from reviews and they fully cleaned our condo, appliances and washed the carpets! It was nice dealing with only one company for that, especially since we were crunched for time and days before our move. Reasonable price and friendly team. We would highly recommend Cleaning4u! Thanks so much guys!
We've been so happy with the quality of all the cleaning4u cleaning crews we've had over the years. We had tried a number of other services in the past but cleaning4u is the most affordable and reliable around. I recommend this company wholeheartedly!
RESIDENTIAL AND COMMERCIAL CLEANING SERVICES