CUSTOMIZED POWER WASHING CLEANING
From the very beginning, we'll earn your trust. We know how important a first impression is, especially the first impression someone has of your property. So, one of our most important jobs is to listen and understand the specific needs of the prospective client as soon as possible.
We not only want to offer you a complimentary walk-through before we clean but afterwards, with a comprehensive checklist to ensure accuracy.
The Cleaning4U staff consists of highly trained cleaning professionals. Our company is bonded & insured.
We maintain our own fleet of vehicles.
Cleaning4U are the floor cleaning experts (including carpet cleaning).
Both commercial and residential properties benefit from our competitive prices.
Our cleaning products and process are eco-friendly, and safe for children and pets.
We want to earn your trust. We give you a 100% satisfaction guarantee. We will clean your property to your satisfaction, or you get your money back.
Cleaning4U is your best choice for power washing because when you combine everything we are as a group and a company, you can be sure that when it comes to power washing, you know that it is the right treatment and that it is in the right hands. We are accommodating and knowledgeable.
OUR POWER WASHING SERVICES INCLUDE:
Tile patios, concrete, or decks
Patio furniture
Building exteriors
Fences
Vehicles
Equipment (both commercial and residential)
BBQs
Garages, parking lots, and driveways
Swimming pools
Gutters, ducks, and drains
Window washing
RESIDENTIAL AND COMMERCIAL CLEANING SERVICES
BOOK POWER WASHING SERVICES
THE CLEANING4U SERVICES
We know our client's properties well. We want to get to know yours. We offer services for residential and commercial properties. This includes both power washing and soft washing cleaning processes. The highly trained staff of cleaning professionals has the knowledge to know how each surface is best cleaned. This includes power washing and soft wash or bleach services. We don't just clean your property we sanitized and disinfect it.
DIFFERENCE BETWEEN POWER WASHING AND PRESSURE WASHING
Look to the experts at Cleaning4U to know the difference and know when to use either. The difference isn't much but the situation in which each is used can be. Both services involve using water under high pressure to remove hard-to-clean grim or tough surfaces like cement or concrete. Pressure washing may be enough to get your surface clean, or we may combine pressure washing with a soft washing process, involving detergents to get the job done.
Power washing takes it one step further and uses heat in addition to the high pressure. There may be some types of stains that require penetrating heat to clean a stained surface. Not all surfaces can withstand the penetration of hot water. But for oil stains on concrete or cement, for example, power washing is a great solution.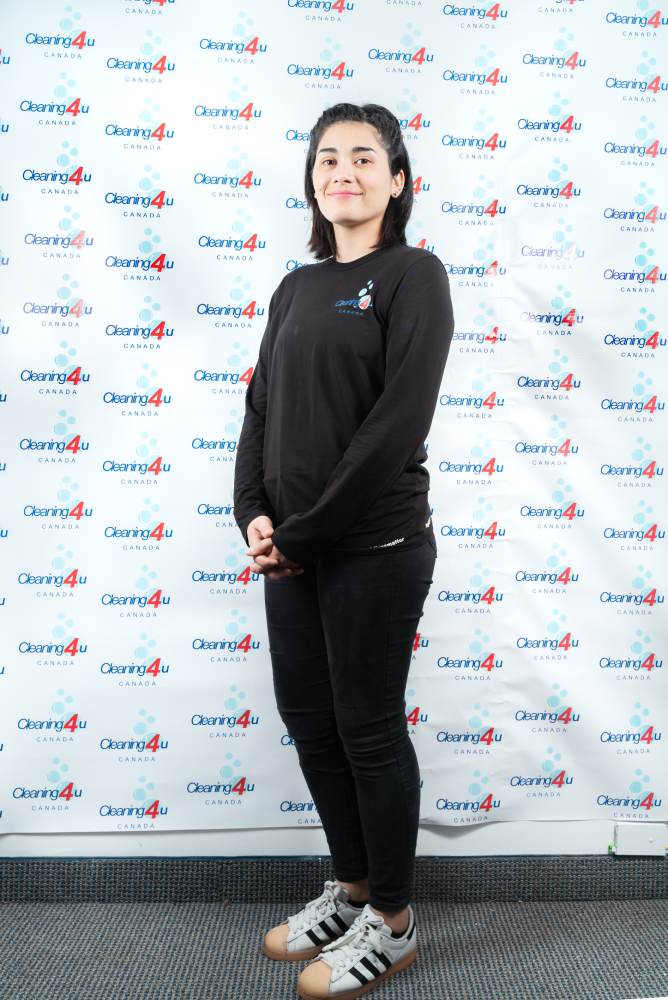 1000+
Cleaning Services in the Greater Vancouver Area
4.7/5
Average Review from our awesome customers
What are our clients saying about us:
Great service, the team were very punctual arriving before scheduled time. Very friendly and did an amazing job! Also very accommodating as I forgot to book in for the stairs to be cleaned and Sean was able to fit me in for the same day. I would definitely recommend this company. Very good value as well. I couldnt find a cheaper rate in all of Vancouver for the cleaning service we got done.
I have worked with Sean, the owner, through business before multiple times in the past. I have enjoyed working with him and now recently I used his company to clean the apartment I was leaving. I cannot speak more highly of his service and company. They did a great job and would recommend them to anyone.
We recommend Sean and the Cleaning4u team! We had them come and do a move out clean for us and we are very happy with their service! I found them online from reviews and they fully cleaned our condo, appliances and washed the carpets! It was nice dealing with only one company for that, especially since we were crunched for time and days before our move. Reasonable price and friendly team. We would highly recommend Cleaning4u! Thanks so much guys!
We've been so happy with the quality of all the cleaning4u cleaning crews we've had over the years. We had tried a number of other services in the past but cleaning4u is the most affordable and reliable around. I recommend this company wholeheartedly!
RESIDENTIAL AND COMMERCIAL CLEANING SERVICES